Celeb News
Black Twitter Reacts To Ari Lennox's Response Following Viral MacG Cringy Interview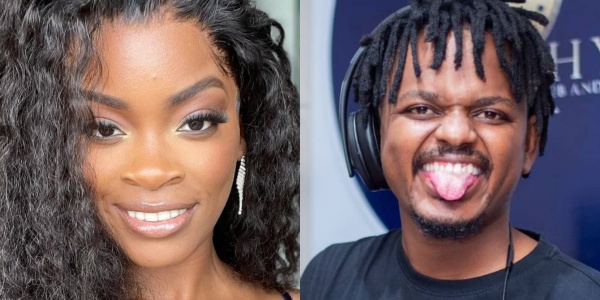 Black Twitter Reacts To Ari Lennox's Response Following Viral MacG Cringy Interview. It's a brand new day and it looks like MacG done got himself in trouble once again. This after his recent interview with American singer Ari Lennox went completely left, faster than we could have imagined. The podcaster made the top of the trends last week after asking the singer if someone was f*cking her good right now?
A shocked Ari tried to deflect the question as best as she could but there was no doubt that she was beyond offended by MacG's crass question and delivery. The clip then went viral on social media and tweeps were divided about the situation. A number of embarrassed tweeps called out MacG for always asking celebs cringy sex questions in his interviews and have shared they would appreciate it if he would stop.
MacG stans of course defended the popular YouTuber stating that women especially are being too extra about the clip and asked why Ari sings about something (sex) if she doesn't want to be asked about it. The clip trended for a few days after the premiere of the interview and it slowly died down after. The clip has now resurfaced again after Ari finally addressed the interview and the critics who are in support of MacG.
Ari posted a tweet that seems to have left a bad taste in everyone's mouth including the ones who tried to stand up for her. The Pressure hitmaker let it be known that this little stint will not stop her from singing sexually-oriented songs and all misogynistic peasants can continue to masturbate to her music.
"I will continue to sing about dick when I want! And you misogynistic peasants can continue to jerk off to my music thank you!!!! Good morning" Ari wrote.
This of course has sent Mzansi into a frenzy calling out Ari for referring to South Africans as Peasants. The people of Mzansi men especially, are failing to see what exactly was misogynistic about MacG's question, and think Ari is straight-up acting out of pocket. All the social media users who were once on her side have also turned their backs on the musician, due to how she allegedly insulted the people of Mzansi.
The singer has also vowed on twitter to never visit South Africa after learning how local men have a knack for justifying predatory culture or rape which she finds to be quite Disgusting.
Checkout the tweets below!!