Celeb News
Watch! Siya Kolisi Apologizes To Rachel For Posting A Hilarious Video In Celebration Of Her Birthday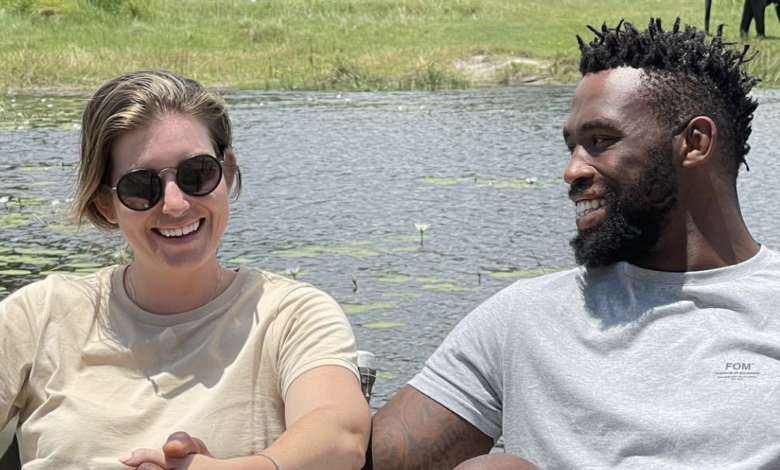 Watch! Siya Kolisi Apologizes To Rachel For Posting A Hilarious Video In Celebration Of Her Birthday. Siya and Rachel have to be one of the funniest couples on social media, always posting hilarious video's of one another. Today is Rachels's 32nd birthday and of course, her husband Siya Kolisi would never miss the chance to crack a joke on her behalf to celebrate.
The pair share two beautiful children, as well as Siya's sibling's are role models for helping build the community with their philanthropic ways but are always having fun by the looks of things.
Taking to Instagram, Siya shared a video of Rachel while she was asleep, joking how this is life at 32. The rugby player's fans and followers responded to the video, sharing how they can relate to Rachel and how they hope she will pay him back for posting the video. Kolisi's Instagram followers also sent their blessings to Rachel and wished her a happy birthday.
"This is 32? happy birthday Mariri @rachelkolisi wam" he wrote.
Kolisi later posted another birthday shoutout to his wife and this time he used a more appropriate image of her. He jokingly apologized to Rachel for posting the previous video of her sleeping but we all know that it's all nothing but love between the two. Last year, Siya also posted a funny joke in celebration of his wife's birthday, so we doubt she was surprised by this one.
Last year, Kolisi posted a photo of him and Rachel captioning it with an inside joke, which we are sure they have plenty off. The Springbok player jokingly asked Rachel if she didn't have a birthday the year before around the same time as well.
"Didn't you have one of these this time last year ??(inside joke) happy birthday my love @rachel_kolisi we love you" Siya wrote
We love watching the Kolisi's having fun on social media and we look forward to watching more cute couple and family goals moments from them. Happy birthday, Rachel!!