Celeb News
Watch! Pearl Modiadie Bags A New Role On 1Magic Hit TV Show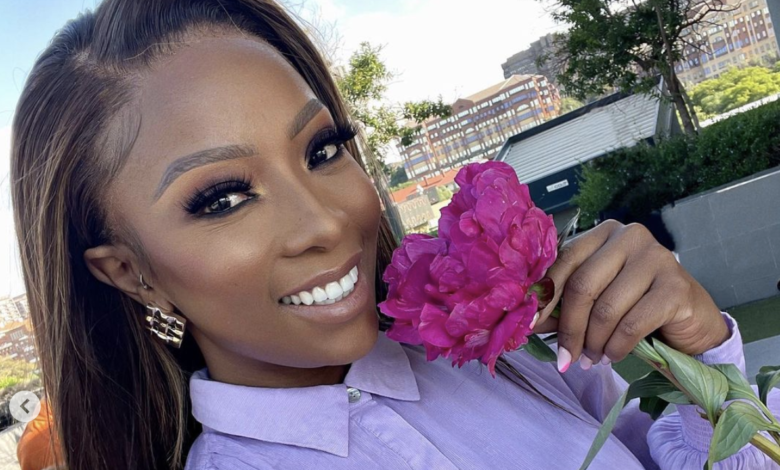 Watch! Pearl Modiadie Bags A New Role On 1Magic Hit TV Show. Mzansi has been on a roll when it comes to serving top-class entertainment, and 1Magic has just introduced viewers to another TV show that has become a fave. Burnt Onion productions have released a brand new star-studded drama titled Entangled that has got us all on our toes. The 13 part series stars the gorgeous Phuti Khomo in the sexy role of Sharon and she is slightly a hot mess.
Entangled is a romcom drama series that follows the trials and tribulations of a young single mother and her friends as they navigate the world of relationships and the complications that come with it.
Other TV faves also starring in the series including Vuyo Ngcukana, Mpho Popps, Vuyo Dabula Tessa Twala and more. Zaziwa host Pearl Modiadie has also bagged a role on the show and she is pretty excited about it. Taking to Instagram, Pearl let the cat out of the bag about her role as Andiswa Makeba on the show, and she is certain that fans will enjoy it.
Modiadie gushed about starting the year off on a high note and she is excited about the project. Pearl shared a clip of the show on the post and her character looks like a feisty boss babe that nobody can mess with. The Tv personalities fans and followers flooded the post with congratulatory messages and wished her well on the acting journey.
"I think it's fitting that this is my first timeline post for 2022. I'm excited to be part of the cast of Entangled as Andiswa Makeba! The show premieres tonight on 1Magic channel 103 at 21:30 and I have no doubt you're going to enjoy it! I hope you do" she wrote.
Speaking to TshisaLive, lead actress Phuti Khomo shared that she had her doubts about returning to the world of TV after four years and wanted to focus more on her growing business.
The part of Sharon was clearly written for Phuti as production company Burnt Onion gave her a brief to audition for the role of Sharon and the rest was history. The actress has shared how she has enjoyed the challenges that come with the role and you can catch the gang every Friday on channel 103 at 21:30PM.
Congratulations Pearl!!