Celeb News
Zozibini Tunzi Bags Her First International Acting Role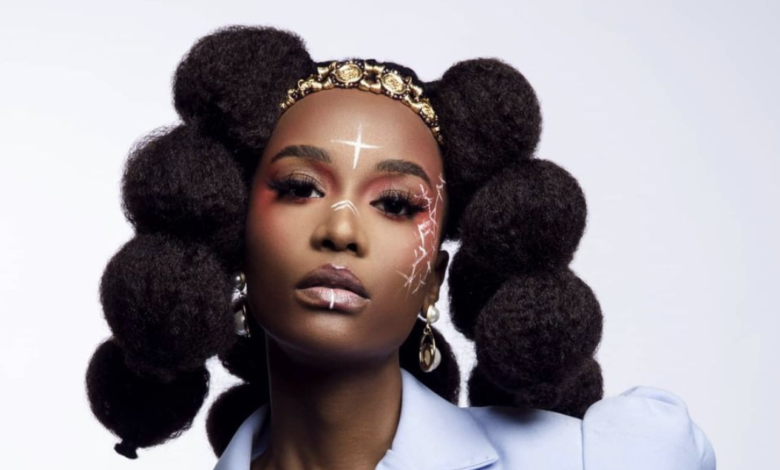 Zozibini Tunzi Bags Her First International Acting Role. We first fell in love with her on the Miss South Africa stage and after owning the title, she wowed the world and was crowned Miss Universe. Zozibini has without a doubt made a lasting impression and has become a worldly public figure. Even though she has passed on her title to other queens, she will always be our Miss Universe.
Whatever Zozi touches it always turns to gold and her career is without a doubt turning to gold. The pageant queen has now ventured into acting and has scored her very first gig. Congratulations are in order because her first acting gig is going to be an international gig and she will be sharing the stage with some top class local and American actors.
Taking to Instagram, Zozi revealed the exciting news of securing an acting role on the upcoming international historic blockbuster film The Woman King. Tunzi shared how honoured she is to venture into the glamorous world of acting as this is her first role and she will do so with the utmost respect for the craft and humility.
"I am so honored and excited to announce that I have been cast for the film, The Woman King ( @womankingmovie ) . It is a completely new world and first time experience for me so I enter it with the utmost respect and humility. Forever grateful and looking forward ❤ #TheWomanKing" she wrote.
Zozi has not revealed any info about her character but we are definitely proud of her. Fans and followers flooded the post with congratulatory messages and wished her luck on her new journey.
The Woman King which stars Viola Davis, Angélique Kidjo and Jon Boyega is an upcoming American historical epic film inspired by true events that took place in The Kingdom of Dahomey, one of the most powerful states of Africa in the 18th and 19th centuries. The story follows Nanisca, General of the all-female military unit, and Nawi, an ambitious recruit, who together fought enemies who violated their honour, enslaved their people, and threatened to destroy everything they've lived for.
Zozi will be appearing with other amazing local actors such as Thuso Mbedu, Makgotso M, Masali Baduza, Seputla Sebogodi, and many more. The film is scheduled to be theatrically released by Sony Pictures on September 16, 2022.
Congratulations Zozi!!