Celeb News
Thuso Mbedu Reacts To Critics Accusing Her Of Helping Bff Makgotso Bag An International Blockbuster Role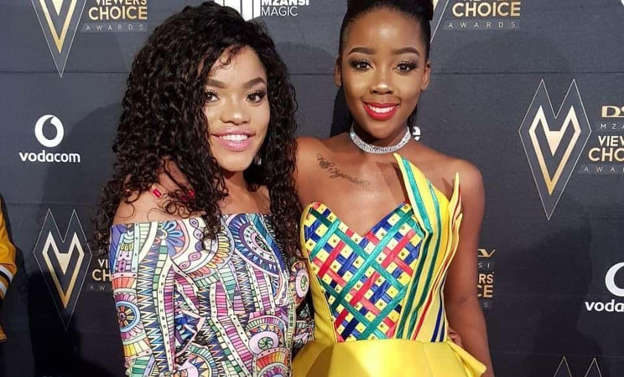 Thuso Mbedu Reacts To Critics Accusing Her Of Helping Bff Makgotso Bag An International Blockbuster Role. Award winning actress Thuso Mbedu has been waving the Mzansi flag high in the US with her breakout international role in The Underground Railroad. The actress is now on to the next American role alongside prestigious actors like Viola Davis and John Boyega in the upcoming movie The Woman King.
The film has also picked up other talented local actors who are also set to star in the blockbuster and one of them happens to be Makgotso Monyemorathoe who is also Thuso's good friend.  Monyemorathoe has been cast in the film as one of King Ghezo's (John Boyega) wives. After the former Muvhango actress shared the news that she will be working with her bestie Thuso on the set of the historic film, the news was met with a lot of criticism.
Social media critics commented on the news accusing Thuso of playing a hand in her friend bagging the role, which clearly was not the case. Thuso took to twitter to react to the accusations and has denied having any involvement in Makgotso securing the role. Mbedu claims that just like everyone else, Monyemorathoe got a brief, auditioned for the role and landed it with her own blood sweat and tears.
She added that she is very proud of her friends achievement because she is very deserving of all her wins and all the credit goes to her.
"Mak got a brief. She auditioned and got the role. I am very proud of umngani wami because she deserves all that's good that the world has to offer. All credit goes to her. No ladders here." Thuso wrote.
Thuso also had a message for all those who chose to discredit Makgotso's talent saying she had her time in the lime light and now it's time for her bestie to shine too. This is the second time the bff's will be working together after first appearing on local drama Isithunzi.
Congratulations Makgotso!!