Celeb News
Pearl Thusi Calls Out Metro FM For Being Toxic Following Dineo Ranaka Suspension Drama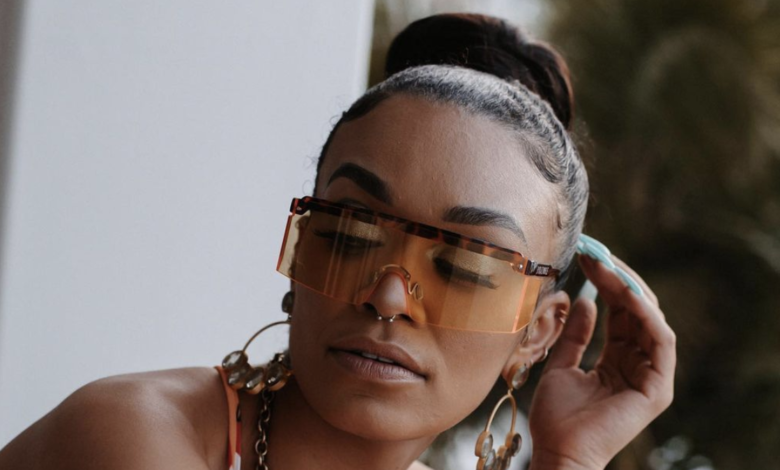 Pearl Thusi Calls Out Metro FM For Being Toxic Following Dineo Ranaka Suspension Drama. There's nothing we love more than watching sisters stick together through the hard times, and Pearl Thusi is showing Dineo Ranaka all the love right now. This was after it was confirmed that Dineo Ranaka was suspended from her show by Metro FM for doing the Umlando Challenge.
Ranaka was suspended from her show on Metro FM The Bridge for misconduct after she filmed herself dancing on top of office furniture and the premises at the SABC studios last week. Not only is Dineo trending on twitter but social media users have since reacted to the news and think the station is being a little extra. Tweeps say that the station should have just let her off with a warning because the suspension is a little bit on the extreme side.
One person who is showing Dineo support is former Metro FM radio host Pearl Thusi. The actress who has worked at the station is no stranger to Metro FM's unpleasant working environment and is happy to have left. Pearl who used to co-host the Saturday Breakfast show with Phat Joe claims that leaving the station was the best decision she has ever made. The actress claims it did wonders for her self-esteem and allowed her to grow as a creative.
She also showed her support for Dineo Ranaka and hoped she was holding up okay during the intense period with the popular station.
"One of the best things I ever did for my self-esteem and growth was to leave metro fm. It's one of the decisions I'm proudest of. I hope Dineo is ok" she wrote.
Pearl Thusi's disdain for the station is not exactly a secret and has said she would rather die than return to Metro FM. The Queen Sono actress still has bad blood with the station after listeners complained to Metro FM about Pearl and Phat Joe's controversial comments on the show. This led to the two being suspended from the station and Pearl has since sworn them as her enemy.