Celeb News
Zoleka Mandela Shares How Dysfunctional Her Family Has Been Since The Death of Her Grandparents & Mother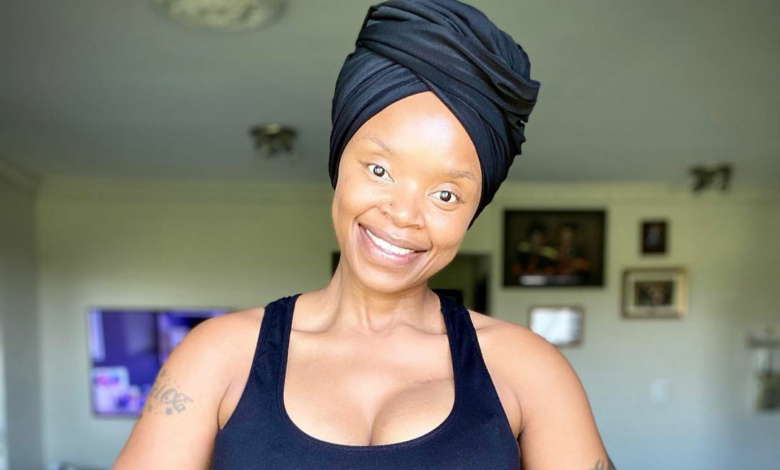 Zoleka Mandela Shares How Dysfunctional Her Family Has Been Since The Death of Her Grandparents & Mother. There is a lot that goes on in a family behind the scenes that nobody knows off, and that seems to be the case with even the most powerful families. The saying more money more problems applies to family as well, and its seems that has been the tone for the Mandela family ever since the elders passed away.
Taking to Instagram in a lengthy post, Zoleka gave her followers the low down on what has been happening with her family and seems like they are not on good terms at all. The beans were spilled after many people have been tagging her on different social media platform on a picture of a man who apparently looks like the late tata Neleson Mandela.
Zoleka continued to revealed that the passing of her grandfather brought about the demise of the family unit that once was. Even though she thought it would be impossible for things to get any worse, the situation continued to spiral out of control at the passing of her grandmother and mother.
According to the mother of 5, her family has been at war ever since, claiming that her family lacks the love and respect for one another and she would never advise anyone else to try and be part of the family. She posed a question of when last people have seen them under one roof spending time together, stressing out what she thought was a family unit was stolen and ripped apart by the very same people that she truly cared about.
"Dear, "People That Don't Mind Your Own Business" … You've tagged me on Twitter, both my Facebook accounts, on Instagram and sent me WhatsApp messages. After my grandfather passed away, sh*t literally hit the fan. Things worsened after my grandmother's passing and I honestly can't believe that things have gotten even worse after my mother's passing. My family is at war with one another, why encourage the man to be part of a family that does not even want, respect, love or recognise it's own bloodline? When was the last time you even saw any of us under one roof, as a family? Not when there's pure hate and evil among us. Lives have been threatened, by family members" she wrote.
She continued to share that the downward spiral came as a result of greed and spiritual sickness, and she has since failed to see where the family unit was amongst each other. That is how and why she got to her conclusion of wanting to distance herself from her family, and would appreciate it if people would mind their own business and keep it moving.
"Do you know that? Family has stolen, lied and fundamentally disrespected and altered what I thought a family or our family stood for … What I thought we felt for one another, what we mutually cared for … as a result of greed, ill-will and spiritual sickness. We're not a family. I am not the person you should tag. I don't know this man. I don't even know my own family anymore. Rather tag them. Lastly, you don't even know this man, you don't even know me personally or know a thing about what's really happening with my family, so please refrain from telling me how I should or shouldn't behave. I'm not asking for sympathy or understanding … I'm telling you to just mind your business" she wrote.
Hectic!!