Celeb News
Somizi Shows Support To The Family Of Slain LGBTQI Victim Lulu Ntuthela #JusticeForLulu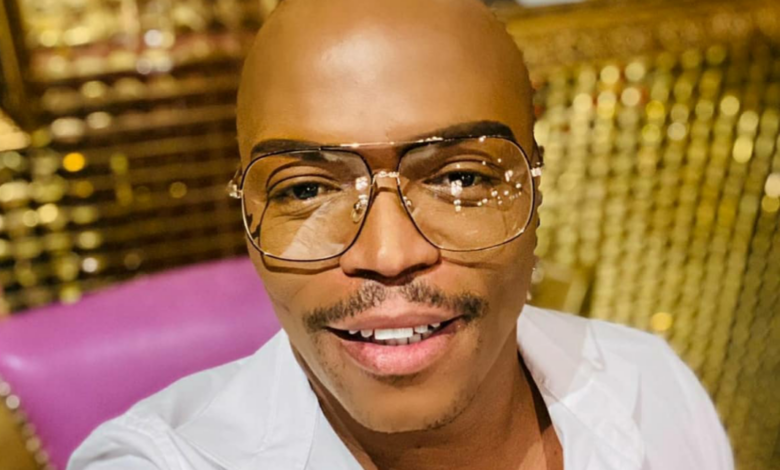 Somizi has always shown support to family's when they have been affected by an unfortunate or tragic loss and since the last week has been a week to demand justice for numerous individuals who lost their lives at the hands of other as well as homophobia. This week saw two victims who were murdered for their sexuality, and the masses have expressed their outrage over these horrible crimes.
Andile "Lulu" Ntuthela's (40) life was cut short after his remains were found in a shallow grave 11 days after his murder. According to reports, Lulu was killed simply because he was gay. The accused has since been arrested and upon questioning, it was discovered that the body was buried not far from his home.
Police spokesperson Col Priscilla Naidu mentioned that the suspect was arrested after his family complained to the police that he had burnt bedding at his house and suspected that he was also involved in other criminal activities.
"On 1 April, the family reported the malicious property damage to police and indicated that they were suspicious that he may have been involved in some other criminal activity," she said. "Police went to the house and found bloodstains inside his room as well as outside." Priscilla said.
The killing comes just 2 weeks after another LGBTQI crime was committed as a man was stabbed to death and dumped in a ditch near a school for his queer sexuality. These unfortunate incidents has cause the whole of Mzansi to come together and demand justice for the innocent lives lost.
Somizi being a proactive member of the LGBTQI community took it upon himself to fly to Gqeberha formally known as Port Elizabeth to go and show the family support through the difficult time. The media mogul shared a photo of himself at the victims family home on twitter, claiming that he will be back in June for the court hearing.
"Flew to Gqeberha this morning to give support to the family of the brutally murdered member of our LGBTIQ+ fam LULU…I'll be back on the 1st June for the court hearing" he wrote.