Celeb News
Watch! Babes Wodumo Reacts To Social Media Users Judging Her Marriage To Mampintsha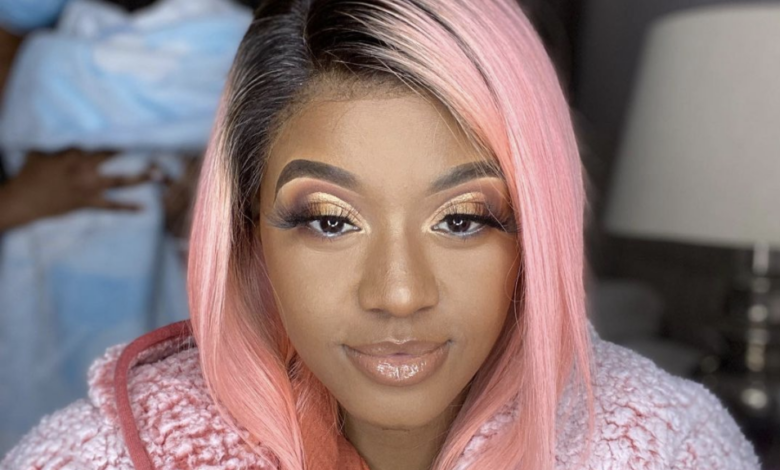 Watch! Babes Wodumo Reacts To Social Media Users Judging Her Marriage To Mampintsha. Babes Wodumo is living her best life as a new wife having recently tied the knot with her long time partner Mampintsha. The couple have been together for multiple years and even though they have stirred up the narrative of an abusive relationship, the pair are still head over heals in love with each other and are committed to living life together.
In a recent live video, Babes Wodumo called all social media users in order who were projecting negative energy upon her happy family. The Gqom artist's fans who joined her live session were left in shock after claiming that no matter what anyone may think of her, she did everything by the book with regards to getting married and then falling pregnant.
Wodumo can be seen in the video dancing while addressing her followers about people who cry about their dead beat baby daddy's who left them, claiming that she doesn't want to be involved in such comparisons as she is now a married woman with a child.
"You see this thing of crying about your baby daddy who left you, don't do that with me. I got married then I had a child so don't compare yourselves with me. Do not compare your baby daddies with me. This has nothing to do with me" she said.
She also called out those who have children at a young age, without the means of taking care of a child. Social media users have since expressed their confusion over the video, as they fail to understand where the statement came from.
Their reality show Uthando Lodumo has already premiered on Showmax and it definitely got the streets of social media buzzing at some of the shocking revelations about the couple including when they started living together. The show will also give fans a front row seat to their epic traditional wedding that literally had the whole of Durban in a stand still.
It looks like the family drama is nowhere near ending between Babes and her mother in law who claims that Wodumo is a negative influence on her son and has kept her from seeing their new born baby however , fans remain hopeful that they will one day resolve their issues.