Celeb News
Watch! Zozi Pays Tribute To Late Miss USA And Friend Chelsie Kryst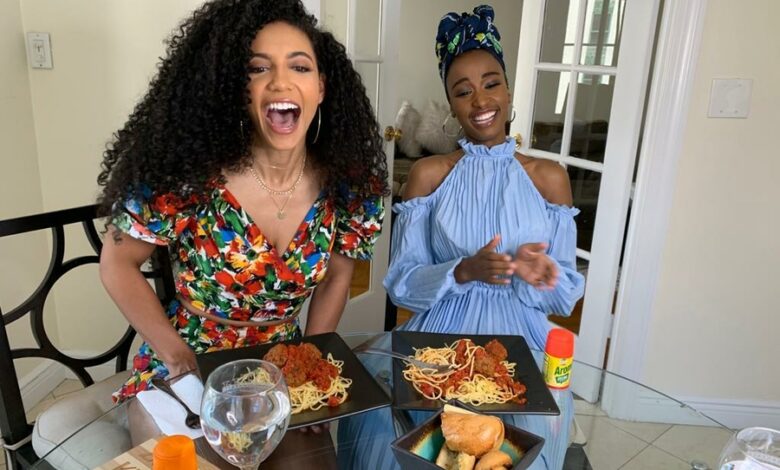 Watch! Zozi Pays Tribute To Late Miss USA And Friend Chelsie Kryst. The world woke up to shocking news after the death of former Miss USA Chelsie Kryst was confirmed. The beauty queen and lawyer was pronounced dead at the scene after falling from the top floor of her apartment building in NYC and is believed to be a suicide.
Kryst was known to South Africa by many as Zozibini's roommate and close friend during the 2019 Miss Universe pageant. As you can imagine, Tunzi is absolutely devastated by the news of Chelsie's death and has paid tribute on social media with some great memories that they shared together.
Taking to Instagram, a heartbroken Zozibini revealed her struggle to sleep after hearing the news. Zozi revealed that she and Kryst were recently in contact and Chelsie was supposed to send pictures of what she was going to wear to a wedding this past Saturday.
"Cheslie my friend, I am devastated. I didn't sleep a wink, caught in between not believing the news and trying to make sense of what is happening. You were supposed to send me photos of the outfit you were going to wear to a wedding this past Saturday and all the details that happened at the event. You took me by surprise Queen."
Tunzi who has not accepted the tragedy as of yet shared how Chelsie meant a lot to her and a lot more people out there. The former Miss SA shared how the news took her by surprise but wishes her dear friend a peaceful sleep, claiming they will always be friends in this world and the next.
"I am not ready for a world you don't exist in. I hope you are resting easy now love. You meant everything to so many people and you forever will. You made a mark in this World and touched so many lives. We celebrate your life. I love you so, so much my forever friend and forever Miss USA" she wrote.
According to various sources the NYPD received a 911 call from Kryst's apartment building. While her death is still being investigated, authorities believe she died by suicide. She lived on the ninth floor of the 60-floor high-rise, and according to media reports, she was last seen on the terrace on the 29th floor before allegedly jumping to her death.
Kryst, who won Miss USA 2019 as Miss North Carolina was 30 years old at the time of her death. She was also an attorney and worked as a correspondent for Extra TV.