Celeb News
Sello Maake kaNcube Gushes Over How Marrying His Wife Pearl Has Changed Him For The Better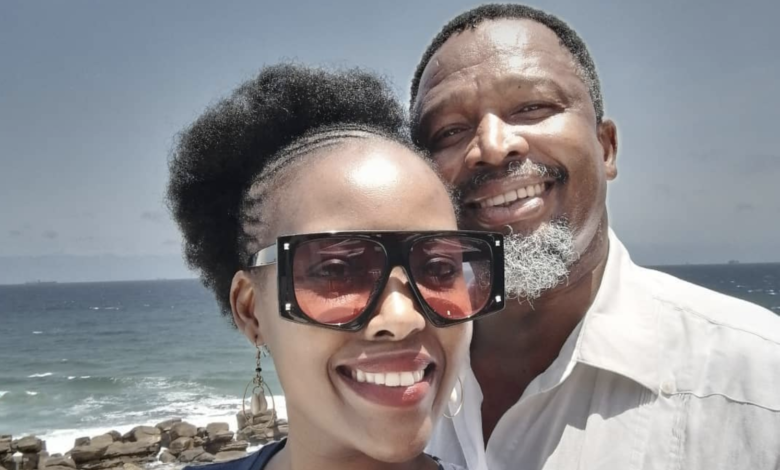 Sello Maake kaNcube Gushes Over How Marrying His Wife Pearl Has Changed Him For The Better. Happiness comes in many forms and for veteran actor Sello Maake KaNcube, that happens to be the love of his life Pearl. Since meeting his now-wife, Sello has been walking on clouds and always makes it a point to let people know how happy he is.
The actor recently took to social media again to gush over how his beautiful wife and business partner has made him the happiest man alive today. In a lengthy social media post, the former Generations actor gushed about how his senior years have brought him such peace and harmony. Sello who has clearly been stressing about what his life would be like at this age reckons he wouldn't have stressed so much if he knew it would turn out this good.
looking back, the actor added that he would have focused on the positive instead of entertaining people who loath seeing people grow and become better people.
"Growing old in peace and harmony, the best feeling ever! I wish for this feeling for all of you. I wouldn't have wasted my time stressing if I knew that at this point in my life, my heart would be so full of joy and projects flourishing, I would have had no care in the world or time for people who looth self-love and development!"
Sello's wife Pearl is part of the reason why the actor is in a good space because she found her true self and purpose in her early 20's. Even though he is only finding his true essence in his 60's, he is enjoying the growth.
"My wife says to me, I self-actualized at age 23, and its so beautiful to watch you self actualise even though you doing it in your sixties ? Bottomline is I did it, I found myself and who I am and I can be a better version of myself! Wait until you see how I have enhanced my acting skills even!" he wrote.
The actor also mentioned that had he done this before, he would have been a better father to his children if they weren't influenced by their mothers. The actor shared his hopes of reconciling his broken relationships with his kids before it's too late because, as a parent of grown children, you can only parent from afar.
My children would have an even better and loving father if they stopped listening and advocating for their mothers and became their independent beings! As an adult and parent, you watch and guide from a distance, hope and pray they see the light before it's too late to salvage our relationships! #Apostforanotherday I will cover this topic at our next men's conference" Sello wrote.
Apart from the rough patch he is experiencing with his children, the Sunday World publication has reported that Sello's ghost from the past has come back to claim what is rightfully hers. The actor has been served with two letters of demand by his ex-wife Palesa Mboweni instructing him to pay over R213 000 in legal fees plus spousal maintenance and a share of the division of a joint estate.