Celeb News
Veteran Actor Sello Maake KaNcube Slapped With Lawsuit By Ex Wife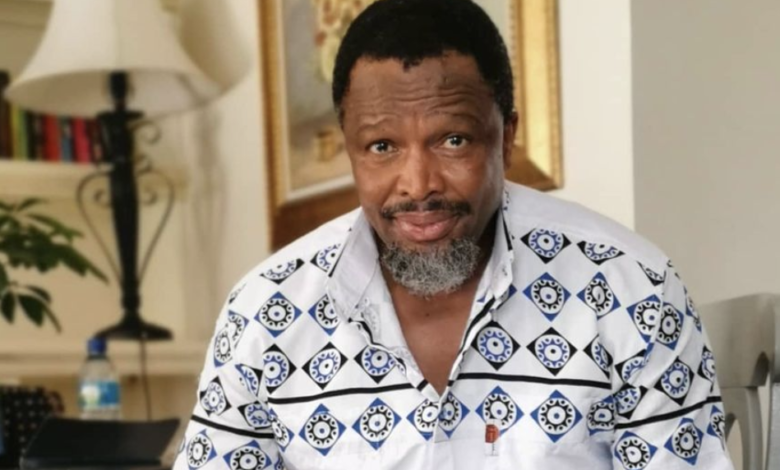 Veteran Actor Sello Maake KaNcube Slapped With Lawsuit By Ex Wife. Veteran actor Sello Maake KaNcube thought he had dodged a bullet by divorcing his ex wife, but it looks like he is not in the clear as of yet. The actor who recently just got married to the love of his life Pearl Mbewe has been met with some legal drama, all thanks to his ex.
The Sunday World publication has reported that Sello's ghost from the past has come back to claim what his rightfully hers. The actor has been served with two letters of demand by his ex-wife Palesa Mboweni instructing him to pay her over R213 000 in legal fees plus spousal maintenance and a share of the division of a joint estate.
It's been more than five years since Sello and Palesa went their separate ways however the two got married in community of property and as part of their divorce settlement, the actor was expected to pay legal fees and spousal support and buy her out of their Dube house in Soweto.
Mboweni's letter through her attorney Terrence Baloyi from Ntsako Baloyi Attorneys demands that the actor pay R100k for a number of things including an unpaid share of their immovable matrimonial property, unpaid spousal maintenance and more than R113 000 in legal fees. In the other letter also seen by the publication, Mboweni requests the actor to settle her telephone bill acquired from contacting her lawyers about spousal maintenance.
"Bill for outstanding payment due to the defendant in Re: Sello Joel Maake kaNcube/Palesa Rosemary Maake kaNcube. Spousal half share matrimonial immovable property by agreement R100 000," the letter reads.
KaNcube who recently tied the knot in an intimate wedding in Zanzibar confirmed that he has received the letters and admitted that he fell behind on payments because he was unemployed. The actor claims that COVID-19 has made it hard for him to find work and he has since been taken care of by his wife .
"I'm now maintained by my wife. I'm not working, it is difficult now, especially because of Covid-19," he said.
A few months ago the actor revealed via twitter that he had popped the question to his beloved Pearl and she said yes. The pair have waisted no time in beginning their happily ever after despite the hurdles that have come their way.  The Station actor recently revealed that he was receiving a honourary award to acknowledge his impact within the industry for the past 40 years. The actor also celebrated his wife Pearl who was turning 40 years old.