Celeb News
Connie Ferguson Remembers Her Late Husband Shona Six Months After His Passing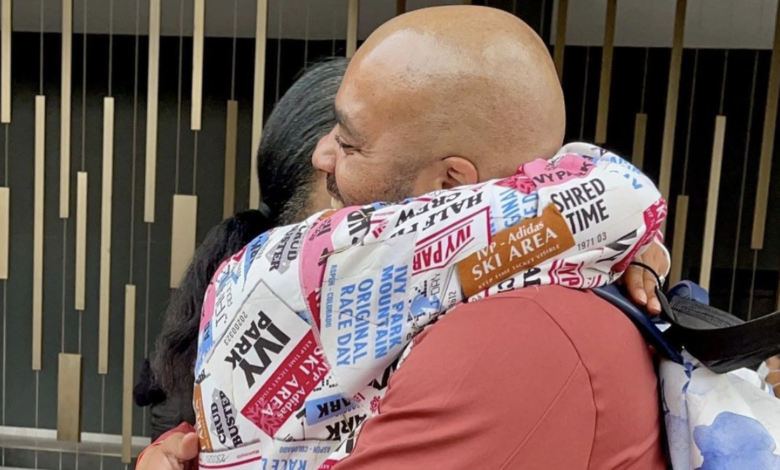 Connie Ferguson Remembers Her Late Husband Shona Six Months After His Passing. Our dearly departed loved ones may be gone but their memories live on inside of us. The world lost a gem when Shona Ferguson passed away last year but his wife and children are still celebrating the wonderful life that he lived.
It's been six months since the legendary actor and executive producer passed away from COVID complications and his wife Connie took to Instagram to remember him. The actress penned a heartfelt message sharing how she still speaks about him to everybody and anybody who is willing to listen. She reflected on how her husband was a huge part of their family that is why he is still present in every conversation they have.
Connie thanked God for giving her family strength and healing in whatever way possible and is also grateful for the support and prayers she has received from all their loved ones. The actress wishes her husband continues to rest in peace and assured him that she and the girls are doing okay.
"Six months today, and not a day goes by without me talking about you! To anyone who cares to listen!? You have left such a big impression of yourself on me and the girls that you are part of all our conversations. Your spirit lives on Sho, and we bless God for walking this journey with us, for strengthening us daily and comforting us in different ways, for the earthly angels who have been supportive of me and my family, physically and in prayer, for the strangers who have been praying for our healing and wellbeing. It is well my love. By God's grace we are okay. Continue resting in peace my love. Till we are all reunited when it's our time to be called. I LOVE YOU FOREVER." she wrote.
Shona's eldest daughter Lesedi also remembered her late father on Instagram, sharing a happy photo of him during his The Queen days, sharing just how much she misses him every day.