Celeb News
Pics! Sive Mabuya Shares Photos From Her Lobola Negotiations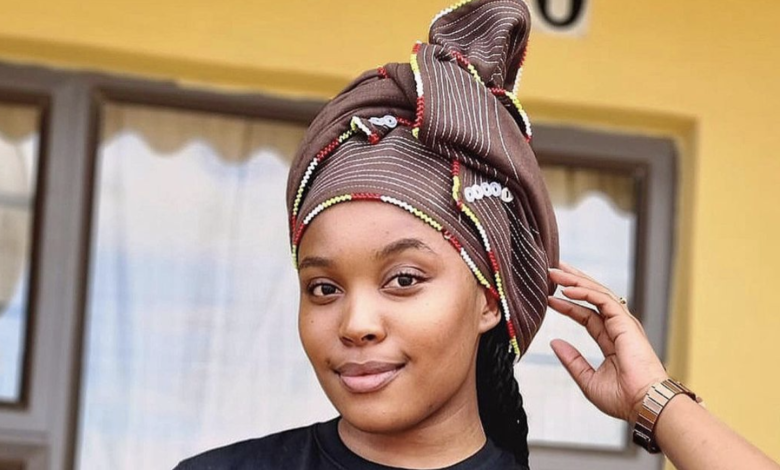 Pics! Sive Mabuya Shares Photos From Her Lobola Negotiations. Wedding season is still underway and we are enjoying seeing our favourite celebs become beautiful brides. Another celeb has taken the next step in her relationship after recently tying the knot and we are super excited for her. The Housewives actress Sive Mabuya is officially off the market following her traditional wedding that just took place.
Sive has often shared about her bae on Instagram, gushing how doing life without him would suck and she is very grateful to have him as a partner. The two have now begun a new journey in their lives by sealing the deal and saying their "I do's".
Taking to Instagram the Scandal actress revealed that she has officially tied the knot with her partner in a beautiful traditional ceremony. Sive looked gorgeous on her special day, wearing a brown traditional skirt with a matching headwrap and a shirt written makoti.
The actress also shared a video of the special day, capturing all the happy moments with her friends and family filled with singing and dancing. The newlyweds also had an amazing ceremony where she and her hubby wore matching red and black traditional gear and an elaborate ceremony with the guests. the video also showed a glimpse of her hubby's uncles arriving to her home to ask for her hand in marriage.
Fans and followers commented on the post sharing how happy they are to finally see the pair make things official, wishing them more happy moments in their marriage.
A few weeks ago marked a special day for the couple as they celebrated two years of being together. Sive took to social media to celebrate the milestone with pictures and a video, showing off all the happy memories they have created thus far.
Congratulations Sive!!