Celeb News
Connie Ferguson Remembers Her Late Husband Shona On What Would Have Been Their 20th Anniversary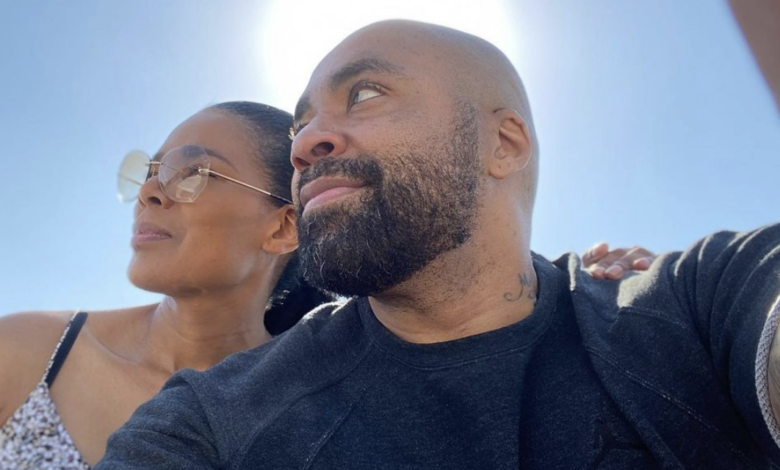 Connie Ferguson Remembers Her Late Husband Shona On What Would Have Been Their 20th Anniversary. Shona and Connie Ferguson were one of our favourite power couples in Mzansi and since his passing, Connie has shown a huge amount of strength not only for her family but for the industry as well. It's been four months since Shona passed away from COVID-19 complications but his fans and family still hold him in their memories.
Shona's widow Connie Ferguson has been keeping her husbands memory alive on social media through bible verses and memories however today, is a little harder than all the other. Taking to Instagram, Connie revealed that today marks their 20th wedding anniversary and four months since his untimely death.
Today is undoubtedly one of Connie's hardest days and she is not doing very well. Every year Connie never fails to celebrate the special day with a heartfelt message to Shona, thanking him for his unconditional love. The Queen actress has previously described her marriage as the most "meaningful I do" she has ever said which explains why today is one of the hardest days for her..
Followers and celebrity friends including Ayanda Ncwane, Gail Mabalane and more responded to the post with messages of healing and strength, sending her all the love on the difficult day.
The late actor has been winning a lot of awards lately following his international award win at the Hollywood African Prestigious Awards. Ferguson Films bagged multiple award nominations for their Netflix mini series King's Of Joburg, and one of them included Shona's Best Lead Actor In A TV Series award which made the team very proud.
Shona also recently bagged the Editor's Special Tribute award  at the GQ Man Of The Year 2021 awards and his eldest daughter Lesedi accepted the award on behalf of her late father and in place of Connie Ferguson. Lesedi penned a heartfelt message dedicated to her father, sharing how bitter sweet the moment is especially because it is her mother's first wedding anniversary without him.
"I liked it better when you were our angel on earth; at least I could nag you on if you'd eaten yet or find you sitting weirdly on the couch, or catch you up on everything MCU related. The more time that passes, the more I feel like I left too many things unsaid. The more I question whether I showed my love for you enough, and regret the hugs I didn't give or take. I also question if I made you proud then and I'm making you proud now. I'm trying. Don't know if I'm succeeding. It's not just 4 months since we lost you. It's also your 20 year anniversary with Ma @connie_ferguson. I cannot imagine how bittersweet today is and I'm honestly heartbroken just thinking about it. Please be with her today. She misses you more than words can describe. We all do" she wrote.
Four months ago the Ferguson's released a statement confirming that the King's Of Joburg actor had succumbed to COVID-19 related complications after a lengthy stay in the ICU.