Celeb News
Watch! Minnie Dlamini Jones Gives A Tour Of Her Baby Nursery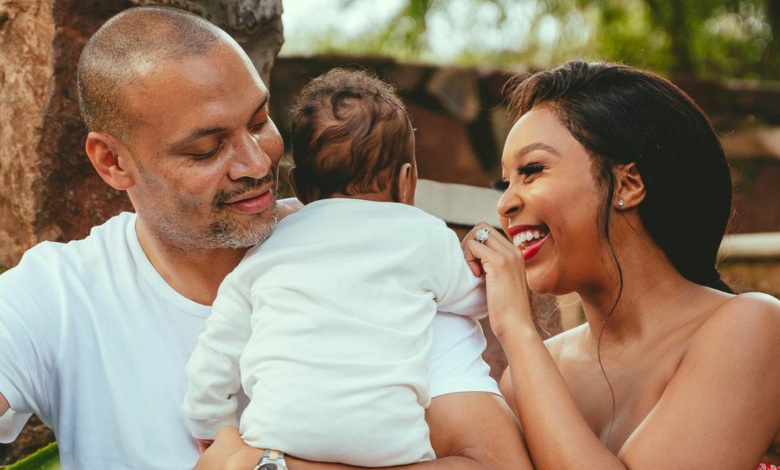 Watch! Minnie Dlamini Jones Gives A Tour Of Her Baby Nursery. New mom Minnie Dlamini welcomed her son Netha Makhosini Jones three months ago, and Minnie has been enjoying her new role of being a mother.
Being a new mom has been treating Minnie very well as she can't stop gushing about her baby boy and how becoming a mother has given her a new sense of purpose.
Minnie is a very lucky lady as she is the only local cele we know who has had a total of three baby showers, and the spoils for her son from his many aunties still haven't stopped.
The proud mom of one recently took to Instagram to show off her beautiful designed African themed baby nursery, filled with all kinds of gorgeous designer items and toys.
Minnie shared the inspiration of the nursery which comes from the Lion King. The room has two Acacia tree's which resemble the same tree in the classic African tale, Lion King. The room was designed to fit the wood and concrete aura of the home, while keeping the contents of the room minimal and fun.
The room is situated so that the light from outside brightens up the room and its white walls and has the most beautiful decorative and customized art pieces.
"The inspiration for my nursery was a unique interpretation of a safari themed room. I have two beautiful acacia trees (The FNB or Lion King tree) and I wanted to somehow bring the outside in. I wanted the room to be sophisticated, minimalist yet still young and fun. Our house has concrete walls and wood finishes so I wanted the room to look like it belonged to the general aesthetic" she wrote.
Watch the video below.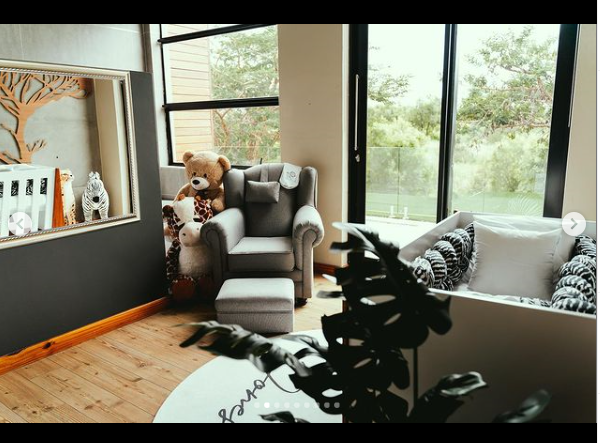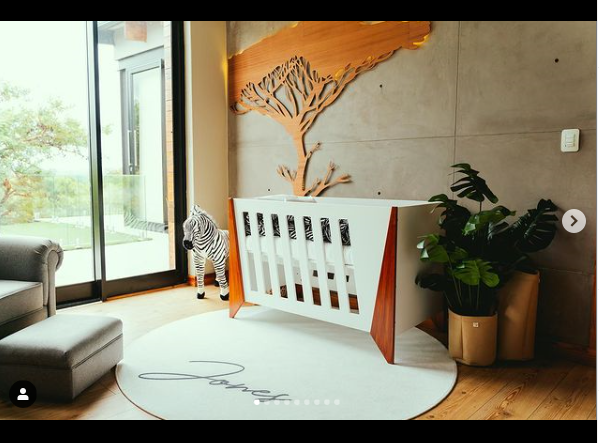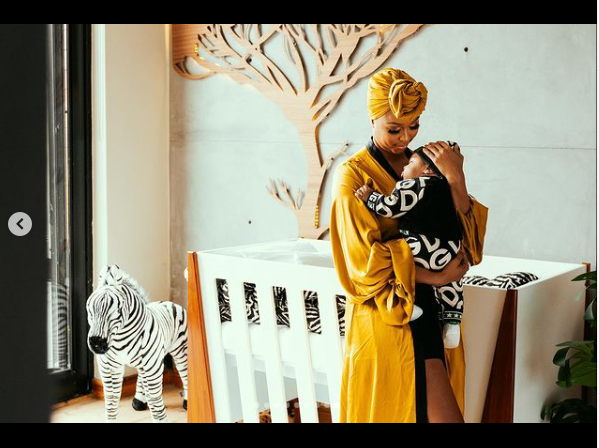 Although it was probably hard to do, Minnie has gotten back into the swing of things and has returned to work, sharing that she intentionally cut her maternity leave short so she could go back to work and she is looking more radiant than ever.
"I decided to go back to work earlier than I had planned and it felt amazing" she wrote.
Welcome back Minnie!!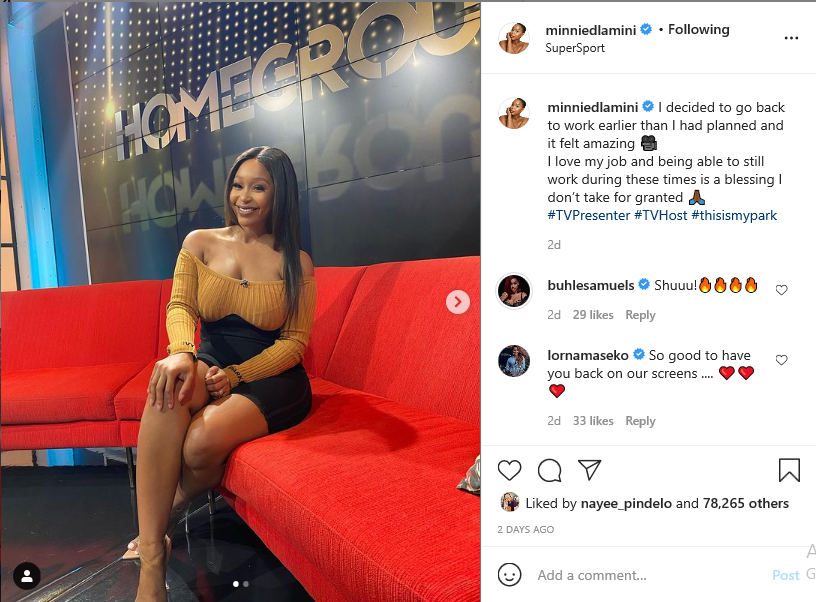 <