Celeb News
Minnie Dlamini On Some Powerful Lessons Growing Up With The Mngoma Sisters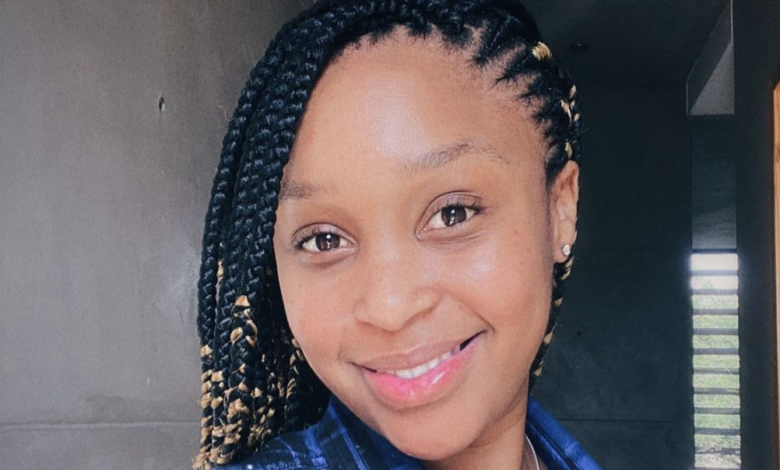 Minnie Dlamini On Some Powerful Lessons Growing Up With The Mngoma Sisters. Media personality and new mom Minnie Dlamini shares some wise word from her very own life journey which have helped her become the strong willed go getter that she is today.
Taking to Instagram, Minnie posted a photo of herself from the year 2000 with Nandi Madida's sister Langa Mngoma during a performance they had at a modelling graduation how.
Dlamini went on to add that she managed to win third place while the Mgoma sisters won two second and first place. The next year the duo entered the competition again where both Langa and Minnie tied for first place.
Minnie then set out to compete in many competitions from there on after however she lost all of them until she got her big break in 2002 when she won Little Miss South Africa.
" I entered many pageants and lost all of them, until 2002 where I won my first pageant and then went on to win Little Miss South Africa" Minnie wrote.
She further mentioned that she has been rejected more times than she can count, which in turn helped her in her career today.
"I've heard "No" far more than I've heard "Yes" in my life, which trained me for the career I have today" Minnie wrote.
Minnie closed off the lengthy post by thanking the Mngoma sisters for the sisterhood that they've formed as growing up is not very easy in the big world.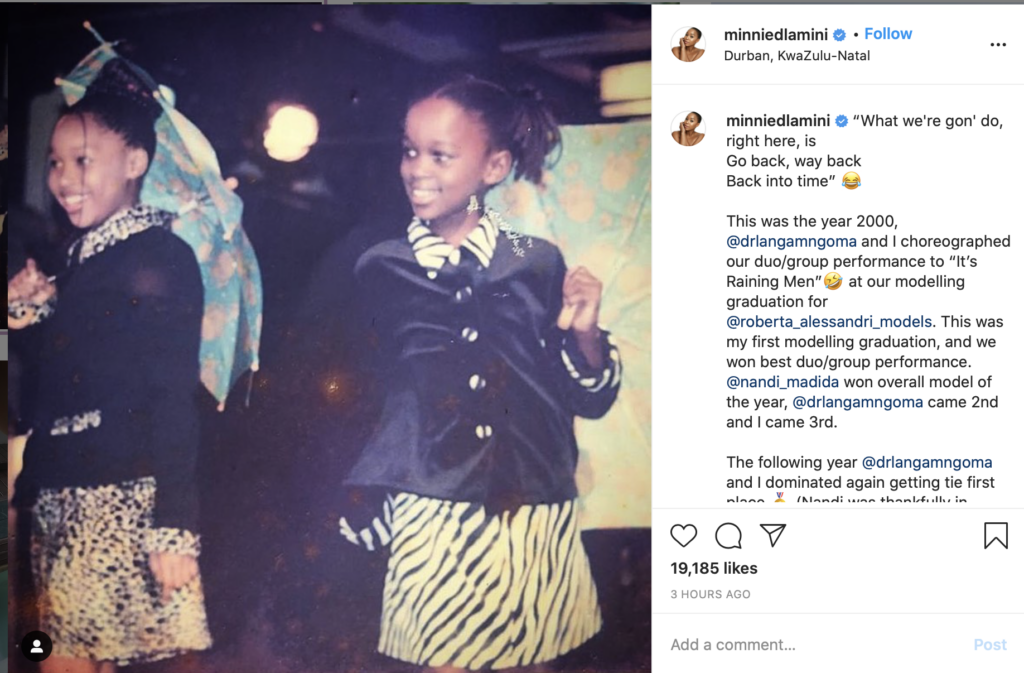 <