Celeb News
Watch! Lunga Shabalala Bragging On His Hot Girlfriend Thando Thabethe Is The Best #CoupleGoals Content You'll See Today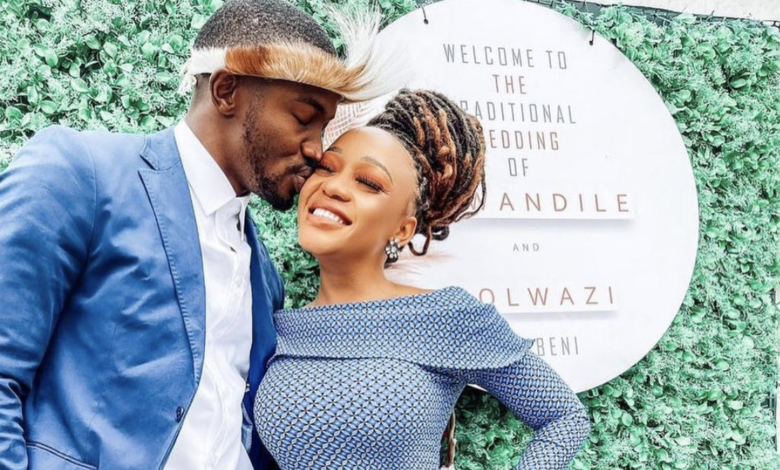 Watch! Lunga Shabalala Bragging On His Hot Girlfriend Thando Thabethe Is The Best #CoupleGoals Content You'll See Today. Radio present and actress Thando Thabethe is a beautiful lady and boyfriend Lunga Shabalala feels very lucky that he gets to call her bae. The two have had their fair share of up's and downs in their relationship however, things couldn't go any better for the love birds right now.
After confirming their relationship on social media, the duo has not shied away from gushing over one another on social media, and Thando has even gone as far as saying the L-word. Shabalala may have just taken the lead in the boyfriend Olympics after posting the sweetest video of Thando on the Gram.
An audio about how to pick the perfect woman can be heard playing while the visuals show the gorgeous Thando sitting pretty and of course dressed to the nines. The video was without a doubt a very cute gesture and we can bet it made a few people sbwl mjolo again.
Recently Thando was having a strong case of baby fever after sharing she is now thinking of giving Lunga a baby. We don't blame Thando for being a little broody right with all the baby announcements on social media and we think she is just about ready to make her bundle of joy announcement in the near future.
Lunga asked for suggestions on new challenges he should try after winning a medal for cycling, and The How To Ruin Christmas actress responded to her bae's question, suggesting he try his hand at "fatherhood". Seeing that Thando is already a proud dog mom, we figure that she is now ready for the real deal and we are all for it.