Celeb News
Watch Lunga! Shabalala Nurses Thando Thabethe After Sustaining An Injury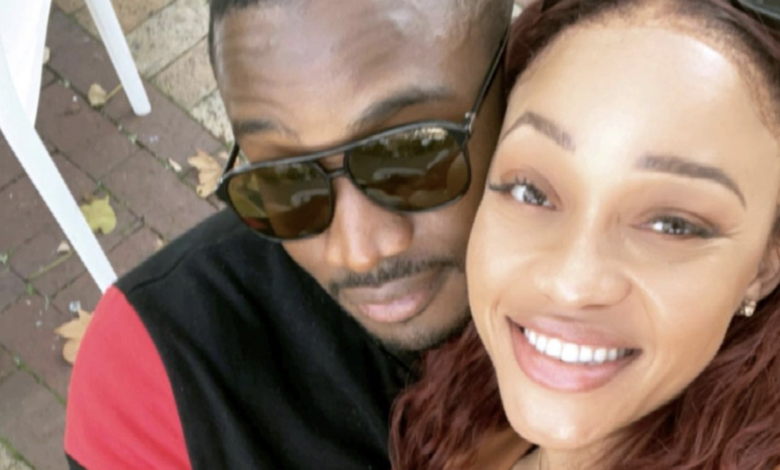 Watch Lunga! Shabalala Nurses Thando Thabethe After Sustaining An Injury. Celebrities are also human meaning they also experience relatable things. Actress and radio presenter Thando Thabethe took to her Instagram story to reveal that she is going through the most right now after breaking a toe.
It appears the 947 radio presenter broke her toe while exercising the night before and it has now turned purple. Thando is had to wear a cast boot on her foot to help her heal, and we hope she gets well soon.
"So I had a freak accident last night. I broke my toe. Who breaks their toe? I needed to train, now my toe is purple" she said.
Even though sis might be in a hectic amount of pain, there is no need to worry about her because her bae Lunga Shabalala is putting in that work to take care of his girl. Thabethe posted a video of the Legacy actor helping her adjust the foot cast, and making sure she has everything that she needs.
The pair recently came back from their trip to Dubai where Lunga accompanied Thando attend the Multichoice Dubai Expo 2020. The lovebirds turned the trip into a romantic baecation and they spent most of the time together.
Upon their arrival, the pair have been living their softest life and doing the some of the most fun activities at an exclusive resort in Dubai. Thando shared pictures from her first class flight sharing how she missed flying internationally.
She also shared photos of the amazing hotel that they will be staying at for a few days and we must say that it looked absolutely dreamy. Both Lunga and Thando have flooded out feed with Sbwl content while chilling poolside and drinking champagne.
Aren't they just the cutest!!!