Celeb News
Watch! Khosi Ngema Debuts Her Accessories In Collaboration With A Jewellery Brand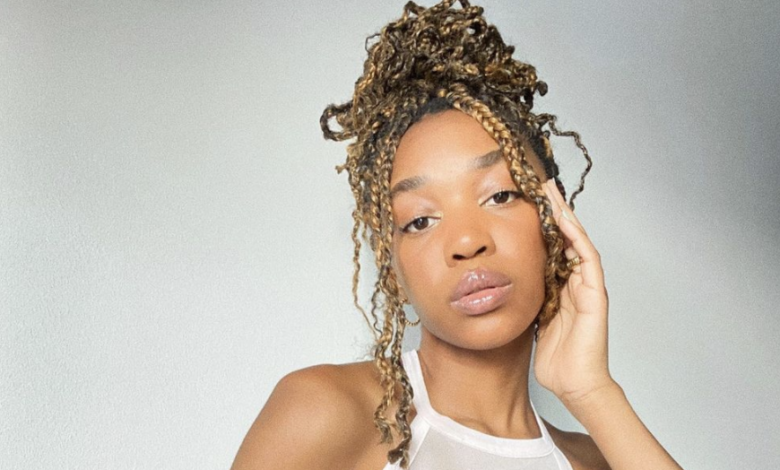 Watch! Khosi Ngema Debuts Her Accessories In Collaboration With A Jewellery Brand. Celebrities now days are not just killing it in the industry but are also making a mark in the business world. Blood And Water actress Khosi Ngema is making boss moves with the launch of her very own jewellery collection. The actress has collaborated with Grace The Brand  to make a one of a kind collection.
Speaking to TshisaLive, Khosi shared how this has been a life long dream for hers and she is happy to see it become a reality. Ngema who is the daughter of former Lithapo actor Mangaliso Ngema shared how her father motivated her to pursue other passions away from the entertainment industry.
"I also get [my entrepreneurial spirit] from my dad. He's always encouraged me to be entrepreneurial and I just want to explore different fields if I can. I'm blessed that I am able to dabble in something like this. It's definitely new ground for me and it's definitely something I want to pursue and see how it goes." she said.
Khosi shared how music is a big part of her life and introduced all the pieces in the collection which she named after her favourite old school musicians that inspire her. The pieces include a necklace named Eartha after Eartha Kitt, a bracelet named Billie after American jazz and swing music singer Billie Holiday.
The gold collection also includes a ring called Simone named after Nina Simone, and Cybil, named after her late grandmother Patience Africa, who was also a musician. The actress opened up about her music journey which she plans on keep on the low to focus on her acting career.
"I'm a musician and everyone is yet to hear my music – but they will – I just thought it was cute to share that side of me, because music is a really big part of my life. I'm kind of just going with the flow for now. I've just been learning a lot about myself and this career that started in acting" she said.
Khosi acting career is on the rise after receiving a shout out from award winning American actress Gabrielle Union on Twitter, claiming that the young actress is one to watch because she is going to go far. Ngema shared what an honour it was to be acknowledged by an actress of her caliber and is an affirmation that she is on the right trick.