Lists
5 Times Musa Mthombeni Has Bragged About His Wife Liesl On Social Media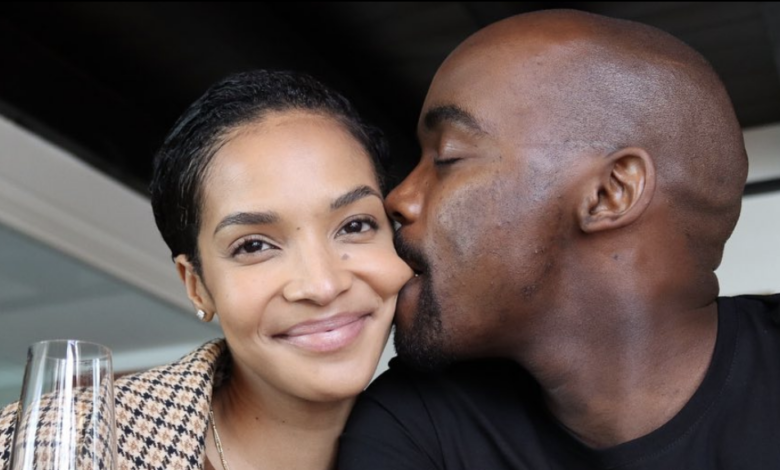 5 Times Musa Mthombeni Has Bragged About His Wife Liesl On Social Media. TV personality and medical doctor Musa Mtombeni is head over heels in love with his wife former Miss South Africa Liesl Laurie. Since revealing their relationship, the former YOTV presenter mostly posts about his wife and gushing over how lucky he is so much that social media users claim he is too obsessed.
Other social media users are a total fan of the couple and have shared their desire's of being loved like Musa does Liesl. The couple tied the knot in private, having revealed their white wedding only a few weeks after it took place.
The couple have become such a favourite on Instagram and their nomination for cutest couple of the year at the 2021 Feather Awards is proof of that.
We are totally in love with the Mtombeni's and we can all agree that Musa treats Liesl like a queen Here are 5 out of the many times that Musa has bragged about his wife on social media.
Miss South Africa
Musa is very proud to have married former Miss South Africa winner and has now given himself the self proclaimed title of Mr South Africa.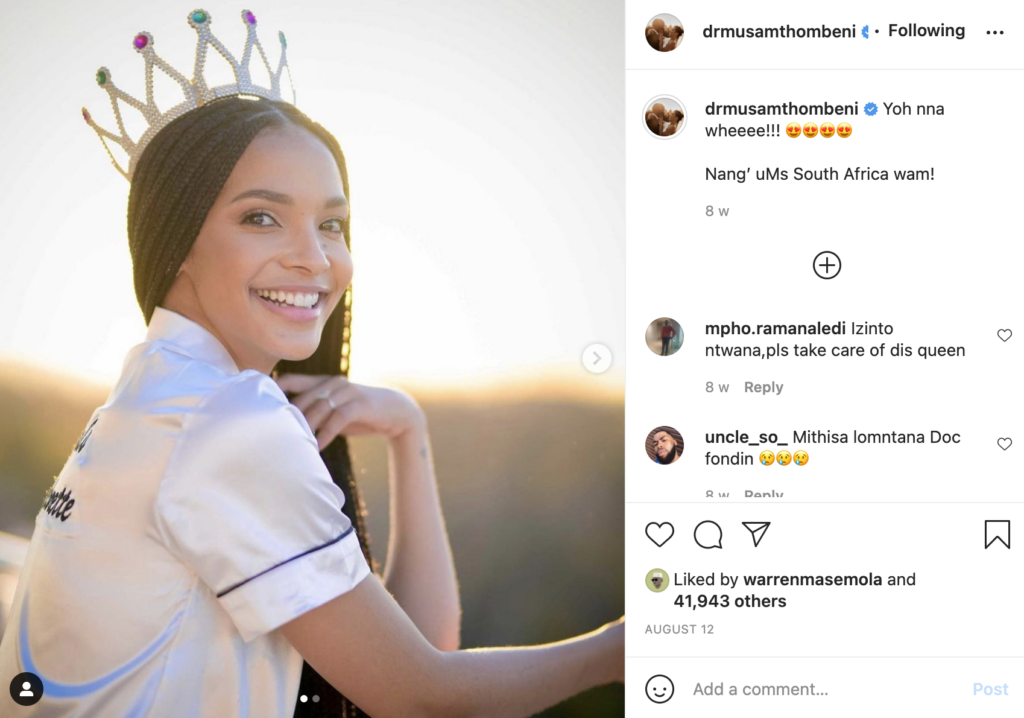 The breadwinner
Liesl is not only a former pageant queen but is also a successful career women who can handle the bills. Musa regularly gushes about what a hard worker his wife is and is very proud to have bagged himself a boss lady.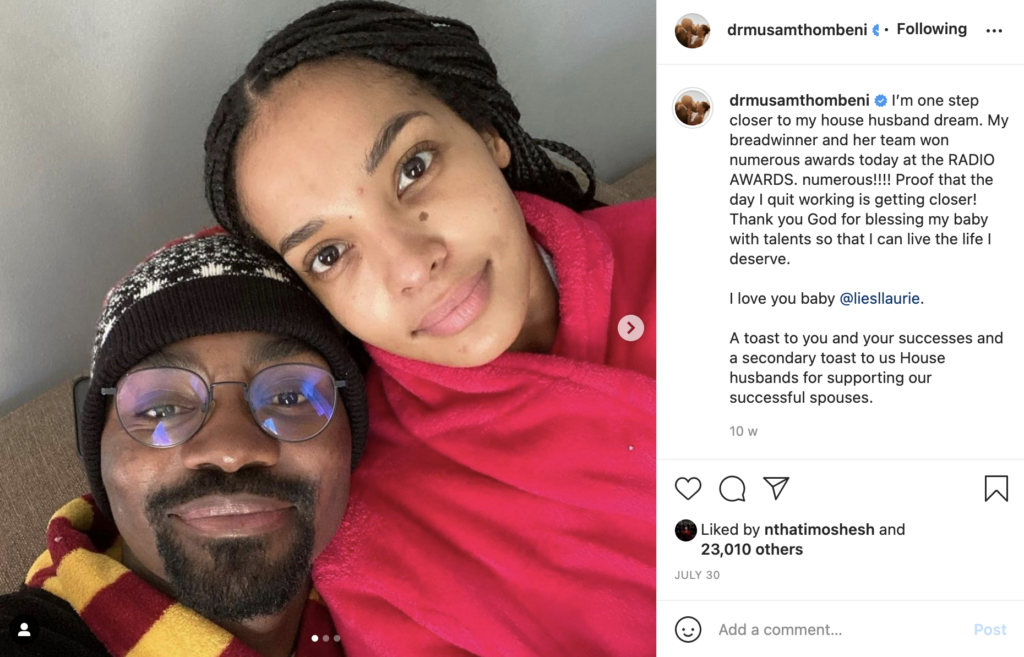 Number one groupie
Musa has shared that besides Beyonce, his wife is the only women that he has been a groupie for. Mthombeni admitted to have had a fan girl moment over Liesl's picture after seeing it , and spent some time screaming "I Want To have Your Baby's" in the parking lot over it.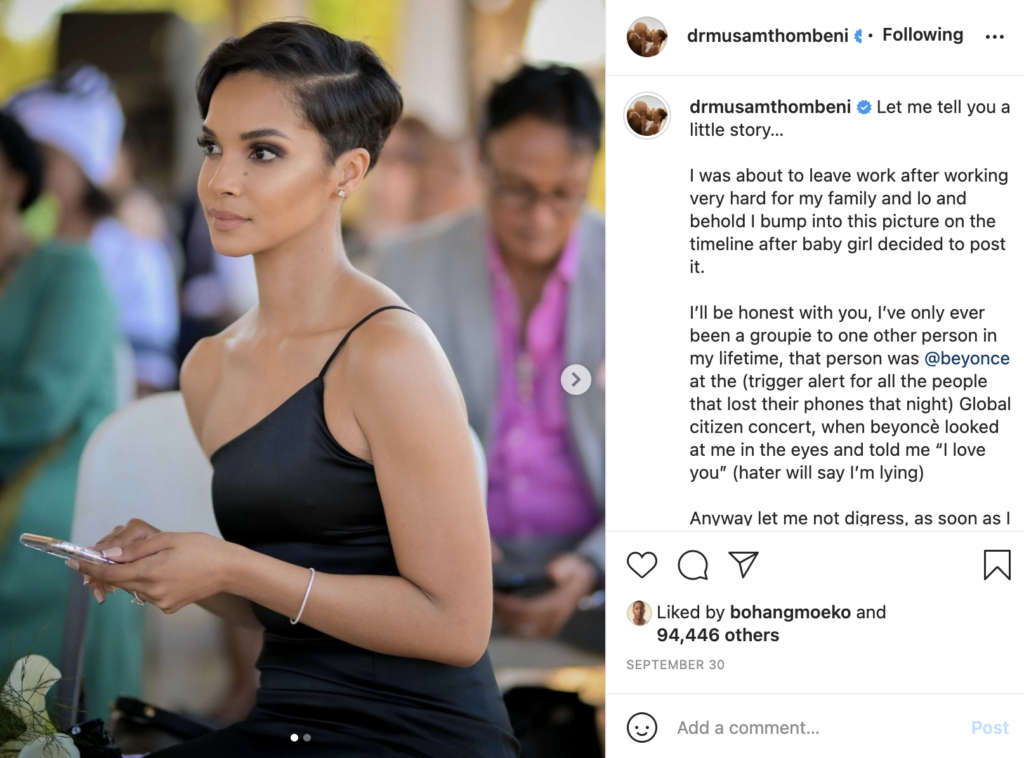 Worlds most beautiful woman
It goes without saying that Liesl is one of Mzansi's most beautiful woman and her husband can't help but marvel over her every time. Musa thinks Laurie is the most beautiful woman in world and he isn't about to argue with anyone about it.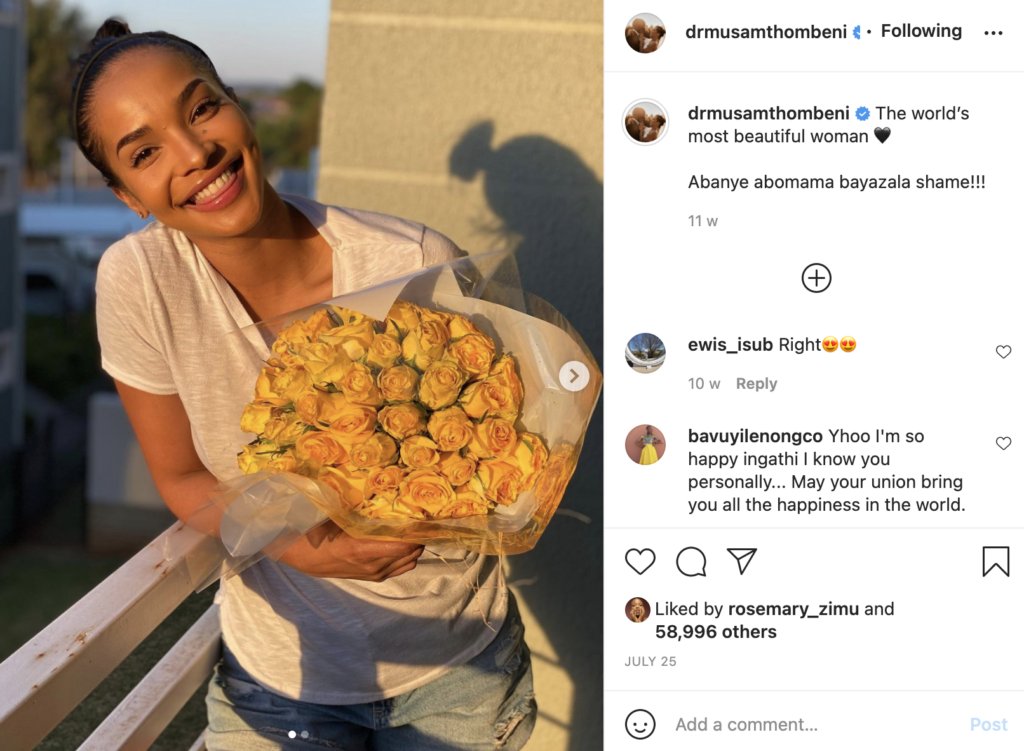 Two peas in a pod
Musa and Liesl are literally joint to the hip and have regularly served some of the most cutest couple goals on social media and followers love every minute of it.