Celeb News
Tino Chinyani Defends His TMI DM's Of Advances To Simphiwe Ngema When Their Relationship Began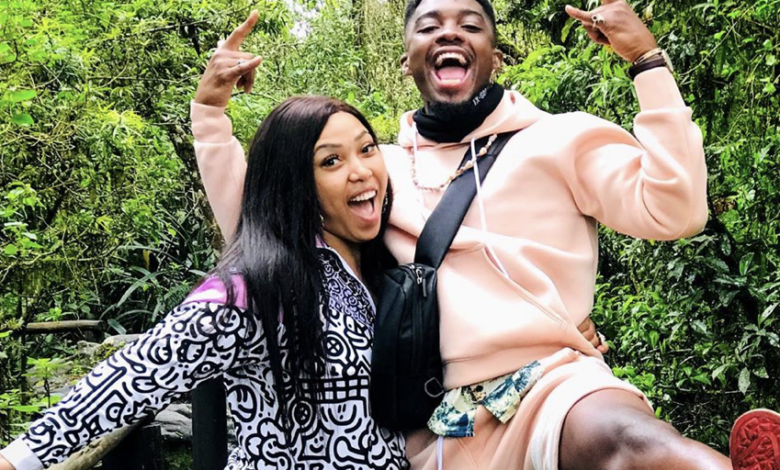 Tino Chinyani Defends His TMI DM's Of Advances To Simphiwe Ngema When Their Relationship Began. It goes down in the celebrity DM's and Tino Chinyani has been called out for sharing how he slid into his now baby mama Simphiwe Ngema's DM's on Insta.
The "how it started challenge" on twitter has come with many revelations which includes how some of our favourite celebrity couples came to be. Model and businessman Tino Chinyani also took part in the challenge by sharing how he slid into Simphiwe's DM's, which people thought was very unnecessary and quit disturbing.
Believe it or not it all started with some hot flirting for the now proud parents and a seductive game of cat and mouse which eventually manifested in to the real deal.
The masses were not impressed by how Tino courted Simphiwe claiming that he was very forward and out of line with the approach he took, also stating that he objectified Ngema although Tino doesn't seem to be moved because he got his dream girl either way.
"So ladies you mad coz I didn't have to offer an e-wallet? Don't bore me…cringe my bum. We happy" Tino wrote.
By Sinakho Mandla
<