Celeb News
Zoe Mthiyane Allegedly Blames Rapulana For Being Fired From Generations: The Legacy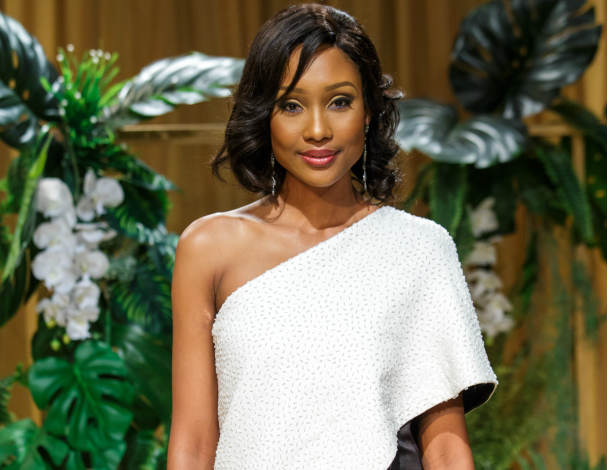 Zoe Mthiyane Allegedly Blames Rapulana For Being Fired From Generations: The Legacy. Zoe Mthiyane has hit a very rough patch in her career and her love life which has recently taken a rather unfortunate turn, is all to blame.
According to Sunday World Zoe has been axed by SABC1's Generations: The Legacy after she collapsed on set due to emotional stress from being bullied by an admin officer for the show, who was allegedly having an affair with Mthiyane's now ex boyfriend Rapulana Seiphemo.
Close sources have revealed that Zoe blames Rapulana for her dismissal, claiming that it was impossible for her to work as a result of depression.
According to her close friends the actress was given personal leave to attend to her issues, whilst other production members believe that Mthiyane was shown the door because the production could no longer tolerate her personal drama.
Generations publicist Nandipha Phantsi has however confirmed Zoe's exit from the show claiming that the actresses contract was not renewed and she will not be a part of the shows latest season.
Mthiyane has also confirmed that she will not be joining the show for their latest season of the soapie but didn't want to further comment about the issue.
" Yes, I am currently on leave, however, I cannot comment further on that" Zoes said.
The plot further thickens as it was Seiphemo's mistress who allegedly reported Zoe's arrival on set intoxicated to the producers of the show, as she is bitter because they dated the same man.
According to Sunday World, an ambulance was called to attend to Zoe and she was the rushed to the hospital for further tests. Close sources have revealed that there are three women in total on the show who have been out for the actresses blood, hoping that she would resign from the show.
Rapulana has chosen to distance himself from the drama, and has chosen not to engage in any questioning on the matter.
By Sinakho Mandla