Celeb News
Thuso Mbedu Scores Her Second Hollywood Role In A Major Production Alongside Viola Davis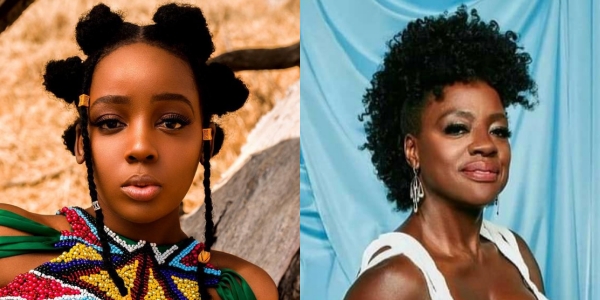 Thuso Mbedu Scores Her Second Hollywood Role In A Major Production Alongside Viola Davis. Actress Thuso Mbedu is making Mzansi proud with her international acting career that has not only scored her a lead role in the much anticipated Barry Jenkins limited series Underground Rail Road, but the good sis has just landed another major role alongside an award winning American actress.
Thuso has been at the top of the trends after the news of her new role in an upcoming Hollywood feature film came to light. According to reports, Mbedu will be starring in TriStar Pictures' The Woman King alongside Academy Award-winning actress Viola Davis. The film will be directed by Gina Prince-Bythewood, who has worked on huge blockbuster movies such as Charlize Theron's Old Guard and many more.
Mbedu has made quite a name for herself on international acting grounds which is why all the top notch Hollywood directors and actors want a piece of her. According to Viola Davis, the young South African actress is a gem that they feel should be shown off to the world.
"The depth and complexity of emotional life, her authentic beauty, and regalness is potent. We were mesmerized by Thuso Mbedu. We wanted Woman King / Nawi to be the vehicle to introduce her on the big screen" said Viola Davis.
The Woman King is a historical film inspired by true events that took place in The Kingdom of Dahomey, one of the most powerful states of Africa in the 18th and 19th centuries. The story follows Nanisca, General of the all-female military unit, and Nawi, an ambitious recruit, who together fought enemies who violated their honor, enslaved their people, and threatened to destroy everything they've lived for.
Details pertaining to the character the Mzansi actress will be playing but we know for a fact that she is going to knock it out of the park. Thuso posted about the life changing event on twitter, claiming that this is indeed a dream come true for her. Co-star Viola also tweeted about the news sharing that she is very excited to be working with the local actress.
"So this happened. Dreams do come true" Thuso wrote.
Other local celebs have been celebrating the news on twitter, singing the Emmy nominated actress praises for her hard work and dedication, wishing her all the best in the journey going forward.
Congratulations Thuso!!!