Celeb News
Stephanie Sandows On How She Always Felt Like She Didn't Belong In The Entertainment Industry
Stephanie Sandows On How She Always Felt Like She Didn't Belong In The Entertainment Industry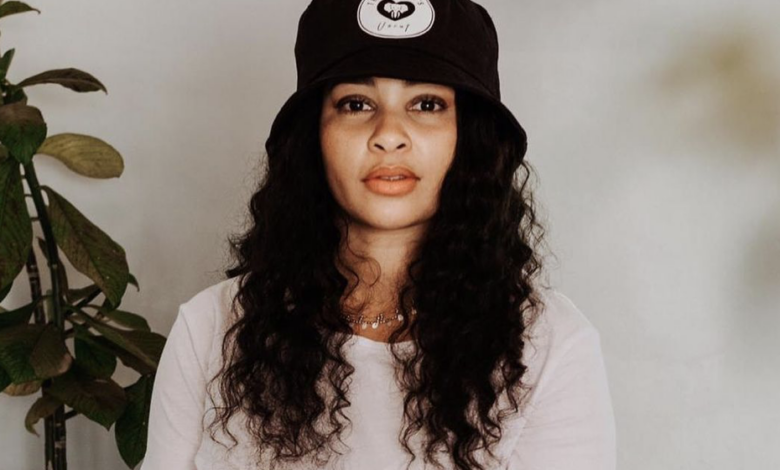 The entertainment industry is a dog eat dog world where opportunities aren't necessarily handed out to you on a silver platter, and actress Stephanie Sandows can attest to that considering her own journey which was a challenge within itself.
The Scandal actress took to Instagram in a lengthy post and video, explaining how hard she works to perfect her craft. In the clip Stephanie can be showing a more honest and vulnerable side of her talents and poured out her feeling of how acting was never in the plan.
"Long and vulnerable but perhaps it inspires someone. So, for those who don't know, acting was never the plan. It was never even an option really, I was an academic, well on my way to my PhD in social linguistics" she wrote.
She further mentioned that her plan was to acquire her PHD in Social Linguistics however, acting which started off as a side hustle became her first love. As an actress, Stephanie felt like she needed other peoples approval to validate her talent and wished that she could one day be as good as other actor in the industry.  
"For years I felt unqualified, seeking validation from anyone and everyone, validation that I had what it took to be a 'thespian'. I'd idolise fellow actors and wish I could be as authentic and as vulnerable as they were" she wrote.
After a long fight her gut feeling of just giving up, Stephanie became a casting assistant and used the opportunity to better herself during castings alongside some of the greatest local actors.
"So while holding on, I took every opportunity to learn. In every audition as a casting assistant I would 'play' alongside distinguished actors, not just read for them but give a performance" Stephanie wrote.
In closing, Sandows shared that although she has not yet reached her full potential, she has the utmost gratitude to God for giving her the strength to push harder each day and unveil all the amazing things that her life has in store for her.