Celeb News
Sbahle Mpisane Reveals How She Attempted To Commit Suicide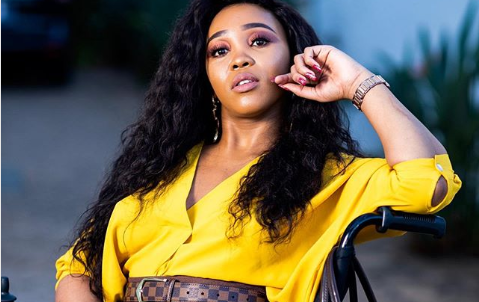 Sbahle Mpisane Reveals How She Attempted To Commit Suicide. Earlier this week Sbahle Mpisane found herself in the middle of her brother, Andile and his baby mama Sithelo's drama after she joined a twitter space in which she defended her brother and called out Sithelo whom she says was a former friend.
The fitness influencer left black twitter divided following her remarks with critics saying she should have "sat this one out" whilst nosey tweeps just wanted the scoop.Now the fitness influencer has taken to her Instagram stories sharing a sad story of her own from 2018 following her life changing accident. Sbahle revealed how she attempted to take her own life and again in 2019.
'In 2018 whilst in hospital I attempted to hang myself but my nurse walked in as I just did so. In 2019 I well planned my suicide attempt but woke up 4 days later. I apologised & promised God not to test Him again as He saved my life three times," Sbahle revealed.
She went on to share how she had suicidal thoughts in 2021 and called her therapist for help as she feared she'd attempt to burn herself to death. Sbahle shared how 2022 has been a difficult year for her but she's pushing through with the help of family and friends.
"The thought of having no ankle bone or a promising future has never set well with me & it still doesn't. I don't plan to commit suicide , my therapist has been helpful & my psychologist has placed me under medication. I know I have a lot to be grateful for but when emotions kick in, we all become weak. I am weak, I still don't understand my survivals but maybe these a purpose for it all," she added.