Celeb News
Local
SA Celebs React To The Passing Of GBV Slain Actress Thandeka Mdeliswa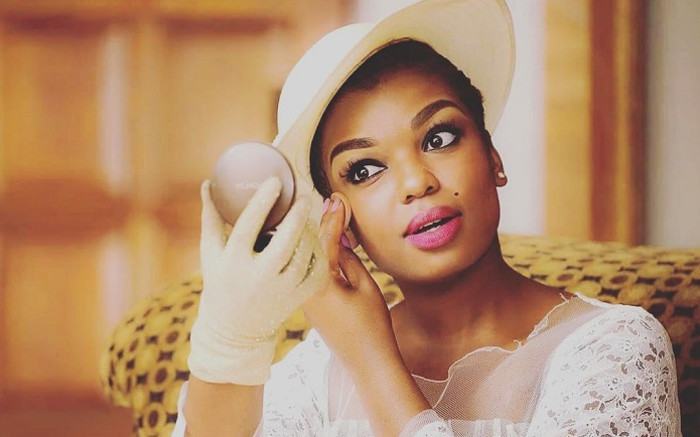 SA Celebs React To The Passing Of GBV Slain Actress Thandeka Mdeliswa. Mzansi is mourning the sudden death of actress Thandeka Mdeliswa who has been confirmed dead by her family in a public statement, after suffering gunshot wounds on Thursday the 3rd of September.
She was immediately rushed to Evander Hospital in Mpumalanga, where she was stabilized and then airlifted to Witbank, after which she was transferred to Steve Biko Academic Hospital, in a semi critical condition.
After a three day life battle, the young actress passed away at the hospital at the age of 34. In the statement, the Mdeliswa family spoke on how the young actress was a victim of Gender Based Violence, which has become a national crisis due to the alarming rate.
"This is another incident of violence against women (Gender Based Violence) against women which our country has to fight against" the statement read.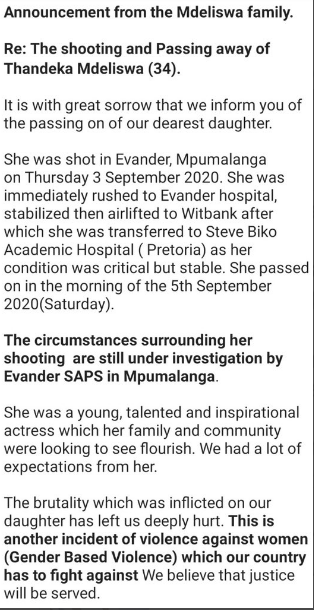 Tributes from tweeps as well as Mzansi's industry natives have since been pouring in as #RipThandekaMdeliswa was at the top of the trends for the whole weekend.
Mdeliswa appeared on many shows such as the series eKasi: Our Stories, Ngempela, The Contract as well as her first starring role in the SABC 1 drama, iKani where she played the role of Khanya.
Details surrounding her death are still under investigation.
By Sinakho Mandla
<