Celeb News
Local
Pearl Thusi Reacts To Clicks SA Backlash After Racist Hair Care Advertisement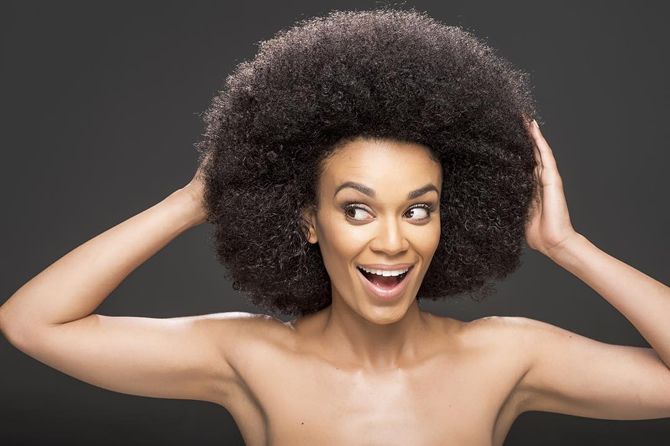 Pearl Thusi Reacts To Clicks SA Backlash After Racist Hair Care Advertisement. Major local cosmetic chain store Clicks, has found themselves in deep trouble after their hair care containing racist content depicting natural African hair as damaged and Caucasian silky hair as healthy.
According to the latest developing story, Clicks was not responsible for the advertisement having landed on their website, as it was revealed the brand responsible for the racially charged saga is TRESemme, which has also come out to apologize for the incident.
"We are very sorry that images used by TRESemme South Africa marketing campaign on the Clicks website appears to promote racist stereotypes about hair. Our campaign set out to celebrate the beauty of all hair types and the range of solution that TRESemme offers but we got it wrong" the statement reads.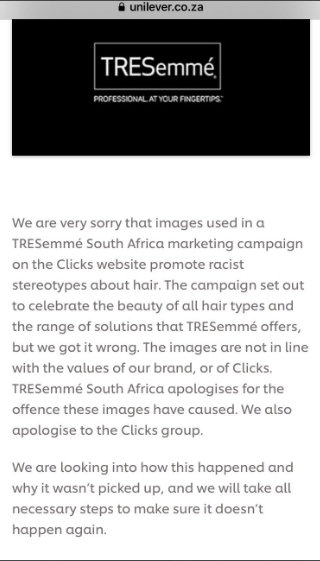 Pearl Thusi, whom is a proud product owner of a natural hair care line called 'Black Pearl' that is also distributed by the chain store, responded to the scrutiny in a lengthy post on social media addressing the issue, stating that the issue goes deeper than one might think.
"Here is our response by @afrobotanics the mother company of @_blackpearlhair . Thank you @msntombenhle for addressing this quickly and aptly. Also reminding us that the conversation is much bigger and this catalyst will hopefully assist in having the more difficult conversation of what is happening at the highest in corporate levels in businesses. We all hope for the best outcome for the black people of South Africa and a way forward that will have even more inclusivity and fairness" Pearl wrote.
The official statement was released by the mother company of her haircare range, Afrobotanics owner, Ntombenhle Khathwane, who has been doing interviews on the matter.
By Sinakho Mandla
<