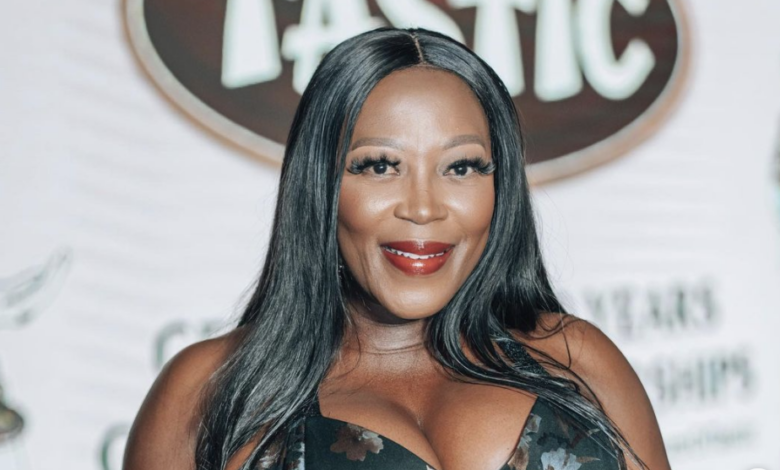 Rami Chuene Bags A New Acting Gig. Veteran actress Rami Chuene has been making a lot of career winning moves lately. Congratulations are in order for the actress who has been booked and busy this year after bagging a hosting gig on a new show called Away For Repairs.
"Listen! Listen! Listen!!! This is one of the coolest things I've done. A reality show with a heart. I can't wait for you to walk this journey with us. I'm the host, together with @maromza. It will be a different kind of reality, when real is really real. Starting on 7 October on @mzansimagic brought to you by @sanparks" she wrote.
The veteran actress has now secured another acting role on the upcoming second season of a popular local drama.
The Daily Sun publication has reported that Chuene has bagged a new role on Season 2 of Giyani: land Of The Blood which will be making a return on SABC 2 from November 1st. The former The Queen actress will be playing the role of Monoko Ledwaba on the show which "blow the roof off" according to the producers. She hasn't mentioned anything about the gig but we have no doubt that she will bring all the drama.
Show producers Phathu Makwarela and Gwydion Beynon have shared that Tshedza Pictures is extremely proud and thrilled to be bringing back a fan favourite. The show will now include more thrilling storylines and will also be welcoming new faces to the show.
"This include new characters that will steal their hearts as the new season is filled with scandal, drama and dangerous escapades that will entertain and enthral the viewers" they said.
Rami has had a lot to celebrate in the recent months after secretly tying the not over the long weekend. The actress recently shared a photo of herself in a white wedding dress with a veil looking like an absolute dream.
"I also attended a wedding this past long weekend" she wrote.
Rami also posted a photo of what looked like her traditional wedding attire which was very smart as many thought she was simply celebrating heritage day. The location of the post was in Polokwane, so we can only assume that is where the 45 year old actress tied the knot from.