Celeb News
Lebo M To Walk Down The Aisle For The 7th Time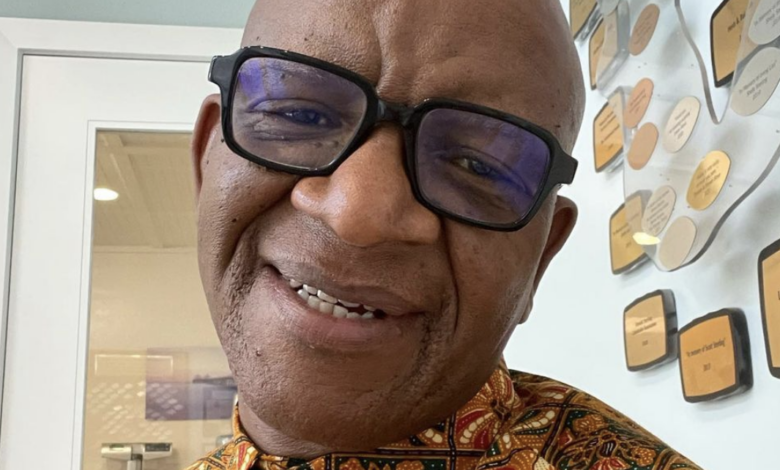 Lebo M To Walk Down The Aisle For The 7th Time. Reality star and award winning composer Lebo M has a very active history when it comes to his love life and it looks like he is not ready to give up just yet. Lebohang "Lebo M" Morake recently separated from his wife Ngani-Casara again after trying things a third time.
Morake and Casara called it quits earlier in the year and already Lebo has moved on to the next one. According to Sunday World, the award-winning composer has managed to find love again, with businesswoman Pretty Samuels whom is currently the president of the Lebo M Foundation.
According to reports the pair was introduced to each other through a mutual friend and have been inseparable ever since. In April Lebo and Casara shared with the media that after numerous times trying to salvage their relationship, they have decided to go their separate ways.
"We had hoped that the third attempt would have been the final one in both our lives. We have tried hard and we are proud of our efforts. Regrettably we simply did not connect," the statement reads.
Lebo M first wed Vivica Gibson for 5 years before they went their separate ways. He then married Nandi Ndlovu for a total of eleven years before they also called it quits on their marriage. Morake then Ngani-Casara tied the knot in 2008 for five years before they split in 2013. The veteran producer then got engaged to actress Zoe Mthiyane and Mel Ntsala before getting back together again with Casara.
The pair remarried and got divorced again in 2017, before rekindling their romance again in 2020 until their recent split earlier in the year. The 59 year old has a told of 7 biological children and social media users are shook that Morake is still a hopeless romantic even after all the failed attempts. A big congratulations to Pretty and Lebo on their upcoming nuptials.
Love always wins!!!