Celeb News
Pics! Inside Anton Jeftha And Boity's Getaway Trip In Celebration Of His Birthday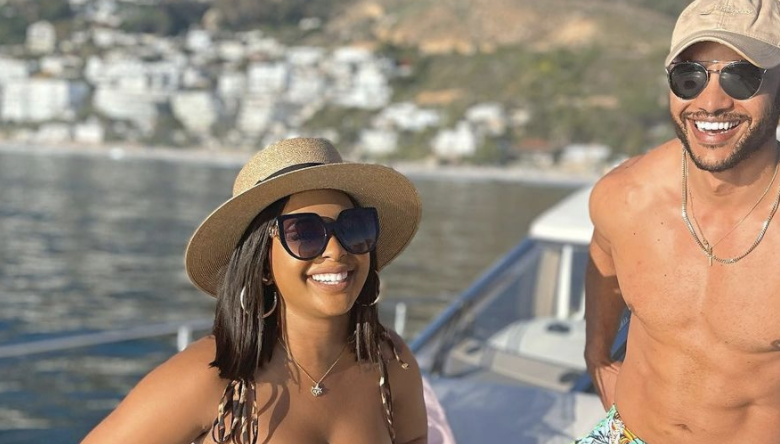 Pics! Inside Anton Jeftha And Boity's Getaway Trip In Celebration Of His Birthday. We love to see celebs celebrate birthday's on social media be it their very own or some close to them. One of the things we love to see is how big or far they go to commemorate the day and Boity has gone the extra mile to win the girlfriend olympics after celebrating rumoured boyfriend Anton Jeftha's birthday.
Although the two have neither denied or confirmed the claims, social media users have been speculating that the two are definitely an item. Taking to Instagram, Boity shared pictures from her getaway trip with Anton in Cape Town to celebrate his birthday.
The pair seem to have gotten up to a lot of fun activities together including bungee jumping, helicopter rides and so much more. The rapper even had a cute black and gold set up made for the actor which even had the initials of his name in bright lights.
Boity wished the actor whom she refers to as her bestie a day filled with happiness and joy, claiming that he deserves all the blessing that are headed his way.
"HAPPY BIRTHDAY BESTIE! 😁😁🎉🎉💐💐🎁🎁 May it be a day as stunning as your heart! And a glorious year ahead! You're beyond worthy of all the incredible things that are coming your way" she wrote.
The Estate actor and Boity have a very tight relationship as he was also present when Boity threw an elaborate birthday dinner with all of her loved ones.
We think that the rapper could do with the time away after being assaulted by a fellow industry mate. Last week, social media was in a frenzy after it was confirmed that Boity had been hit with a bottle on her face by former Metro FM presenter Bujy Bikwa after an altercation occurred.
The rapper opened a case of assault with intent to do grievous bodily harm at the Midrand police station where Bikwa was held until Wednesday. After being released on R2000 bail and strict orders, Boity has served Bujy with a letter from her lawyers demanding R1 million for the damages she sustained.