Celeb News
Pics! Inside Tamaryn Green's Traditional Wedding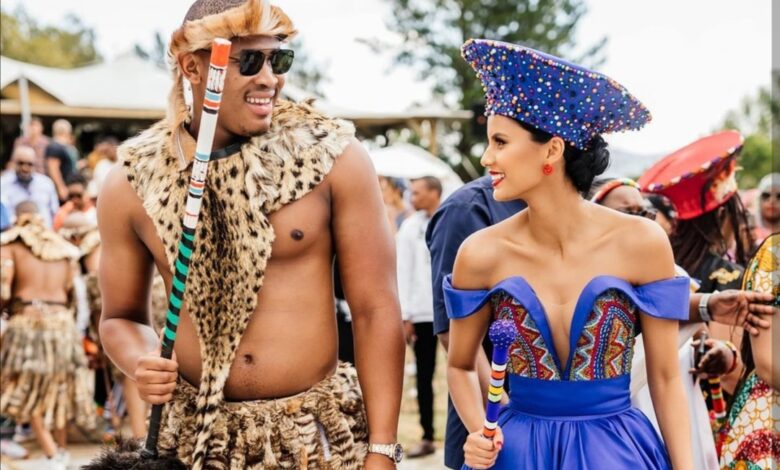 Pics! Inside Tamaryn Green's Traditional Wedding. This year we have witnessed a quite a few celebs celebrate huge milestones in their lives whether it's tying the knot or welcoming new life. Former Miss South Africa Tamaryn Green had a very sentimental weekend as she officially married the love of her life Ze Nxumalo.
The doctor first shared photo's from the day of her lobola negotiations in July leading up to the big day and finally it has arrived.
Taking to Instagram, Tamaryn shared the gorgeous video and photos from her umembeso which is a Zulu traditional wedding and the bride looked absolutely breathe taking. Green wore a long red dress and then changed into a blue traditional princess dress with the matching head gear.
Nxumalo also wore his Zulu regalia followed by traditional attire to match his beautiful wife. The couple were surrounded by all their loved ones who came in numbers to celebrate the love. the bride thanked the Lord for the memorable day and the wonderful love she has been blessed with.
"Thank you Lord for a beautiful and blessed day. Thank you for blessing me with the love of my life" she wrote.
Tamaryn posted video's of all the dancing that went down on the day, and we must give it to her husband for doing his thing. Friends and followers on social media congratulated the couple and wished them all the best as they embark on their marriage journey together.
This follows Nxumalo popping the big question to Tamaryn on a romantic safari getaway trip, sharing that he was very nervous in the moment and his knee's buckled but, he couldn't be happier that the love of his life said yes to spending forever with him.
Check out the special day below!!