Celeb News
Pics! Former Miss South Africa Tamaryn Green Shares Photos From Her Lobola Negotiations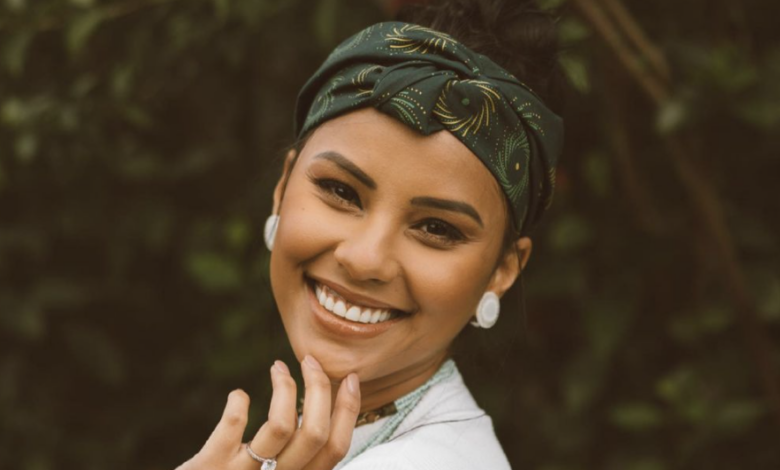 Pics! Former Miss South Africa Tamaryn Green Shares Photos From Her Lobola Negotiations. We love to see celebrities live their lives to the fullest and 2018 Miss South Africa winner and Miss Universe runner up Tamaryn Green is doing exactly that. Green and her loved ones recently celebrated a very big day in the family which is the lobola negotiations between the families of the bride to be and her long time partner Ze Nxumalo.
Taking to Instagram, Tamaryn shared the beautiful photos from the day where they wore matching green traditional attire, and they both looked amazing. The pageant winner captioned the photos on her social media as the first step to a blissful chapter of life.
The first step of an incredible journey. Lobola negotiations," she wrote.
Tamaryn's followers flooded the post with well wishes and congratulatory messages, complimenting her on how stunning she looked on the day and what a beautiful couple the pair make. The pair first went public with their relationship back in 2018 and fast forward all those years, they got engaged in April of this year.
Nxumalo popped the big question to Tamaryn on a romantic safari getaway trip. He shared that he was very nervous in the moment and his knee's buckled but, he couldn't be happier that the love of his life said yes to spending forever with him.
"The knee buckled, but couldn't be happier" he wrote.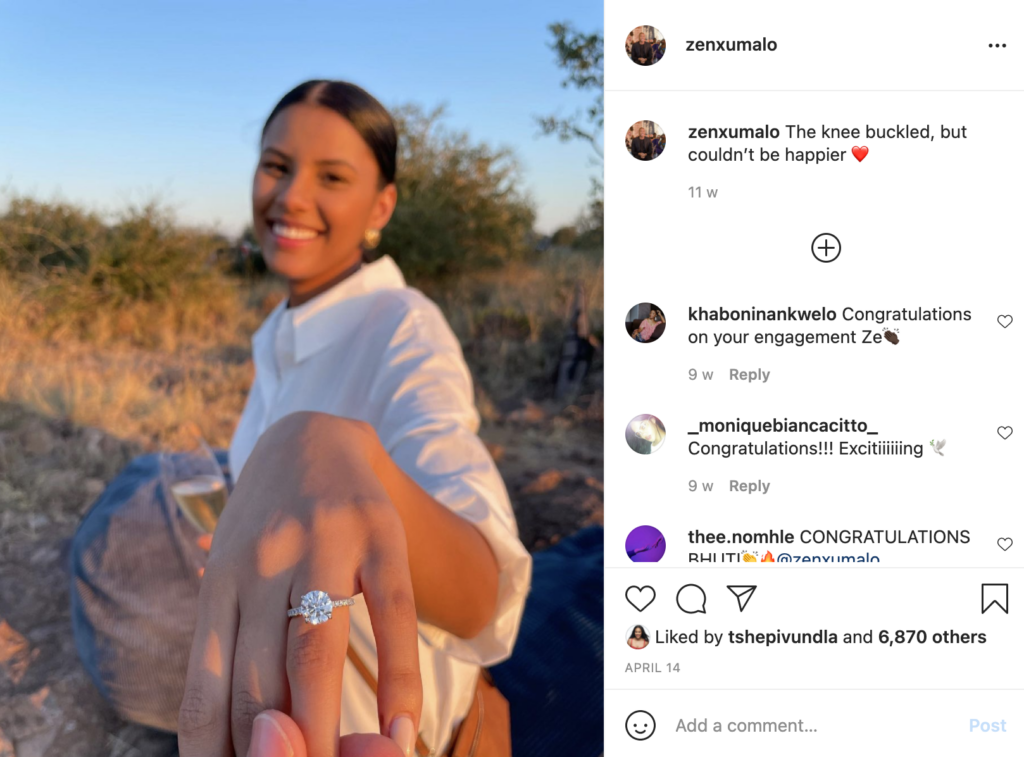 These are clearly very exciting times for Miss South Africa previous winners as 2015 winner Liesl Laurie also got engaged recently to TV personality and medical doctor Musa Mtombeni. The couple decided to reveal their relationship after hiding it from the public for so long.
Musa proposed to Liesl on their weekend away in Durban, and they have since been sharing photos of one another on social media. They also thanked Mzansi for the support they received after revealing the news of their engagement. Congratulations are definitely in order for both former Miss South Africa winners and we can't wait to see them walk down the aisle on their big days.
Check out the photos below