Celeb News
Local
Pics! Skolopad Buys Her High School Student Daughter A Brand New Car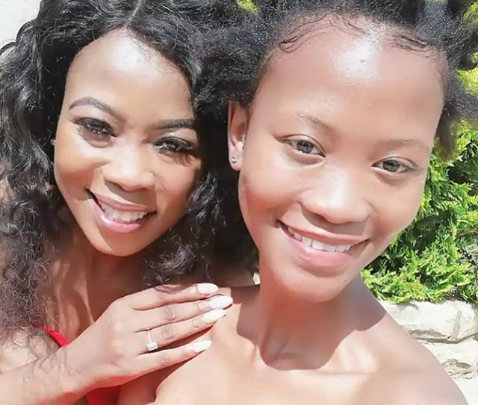 Pics! Skolopad Buys Her High School Student Daughter A Brand New Car! Skolopad  has been through a lot in the last couple of years but she has stayed positive through it all.
Skolopad has blessed her daughter with a brand new Kia Picanto car a few months after the daughter got her driver's licence. The car was a surprise gift for passing grade 11. It costs a little over R100k.
Skolopad said she bought her High School student daughter a car because she has been through a lot. She lost her father, her mother was in a horrific accident and she passed her grade 11.
"Buying her a #ChristmasGift and she made it to grade12," Skolopad captioned one of the photos on Instagram.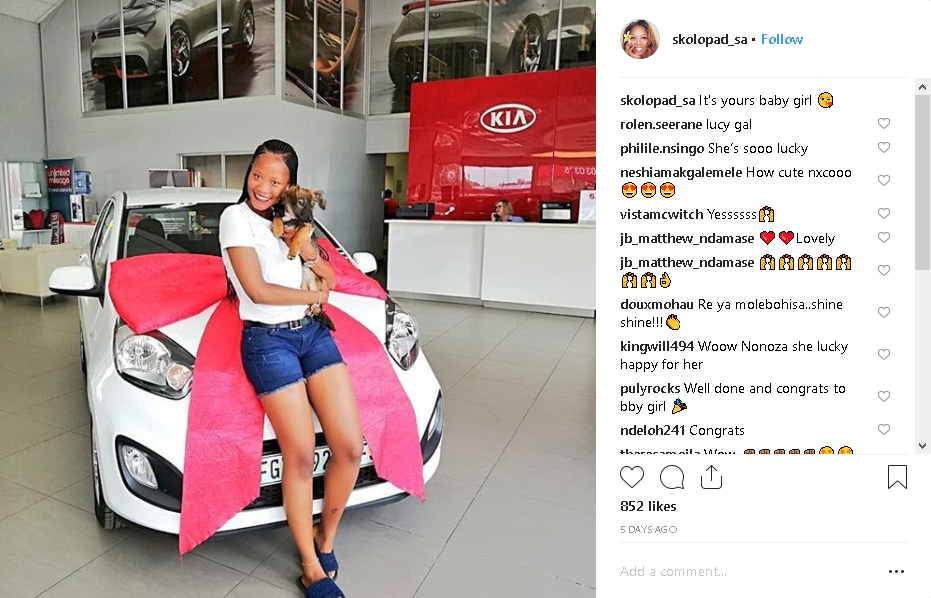 Finally we are home, God you've been good to us??

A post shared by Queen Skolopad (@skolopad_sa) on Dec 7, 2018 at 6:58am PST