Celeb News
Pics! Millicent Mashile Gives Us A Glimpse Of Baby Kganya's Adorable Nursery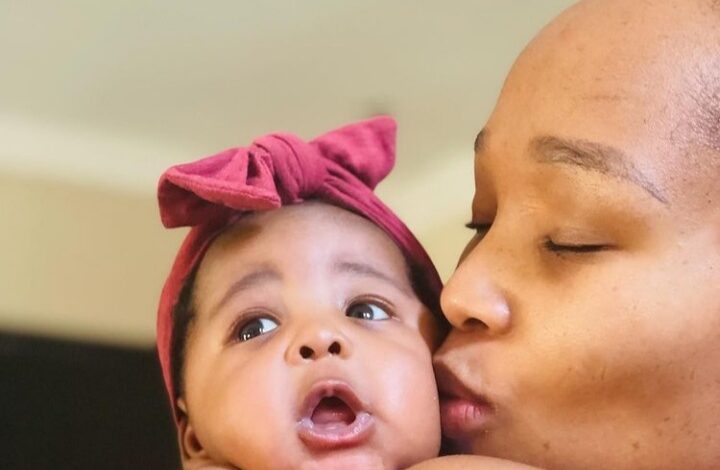 Pics! Millicent Mashile Gives Us A Glimpse Of Baby Kganya's Adorable Nursery. Last year we were overwhelmed by the amount of pregnancy announcments from some of our favorite celebs, and noe that the bundlesbof joy have arrived pur hearts can't help but melt from the cuteness overload.
Millicent Mashile was on the list of celebs who were expecting and she has now welcomed her adorable baby girl named Kganya. Since the babies arrival, the proud mom has been showing off her little one on social media and can't help but gush over how cute she is. Mashile has without a doubt been spreading the baby fever on her socials especially after posting Kganya's personalized baby nursery.
Taking to social media, the mother of three gushed over how perfect the babies room turned out which happens to be her favourite room in the house. She added how in love she is with the animated wall that has a huge picture of Ginger giraffe on it. The wall also has Kganya's name written in huge blue letters on it with leaves on it to give it that extra cute factor.
The room is furnished with white baby necessities was designed by popular baby company which specializes in all things baby Bespoke Baby South Africa and Mashile is over the moon of how everything turned out.
"Our favourite room in the house is @kganya_mashile 's room. I love the quality of the furniture and Kganya personalised wall with Ginger the Giraffe. I have to credit @bespokebabies_southafrica for bringing the vision to life." she wrote.
The girls also gave us a mini mommy and me photo shoot wearing matching dresses and we can't help but melt over the adorable posts. Friends and followers commented on the post sharing how cute the duo is and we totally agree. We can't wait see more of baby Kganya as she grows up.
Checkout the photos belowQQ