Celeb News
Watch! Inside Millicent Mashile's Glamorous Baby Shower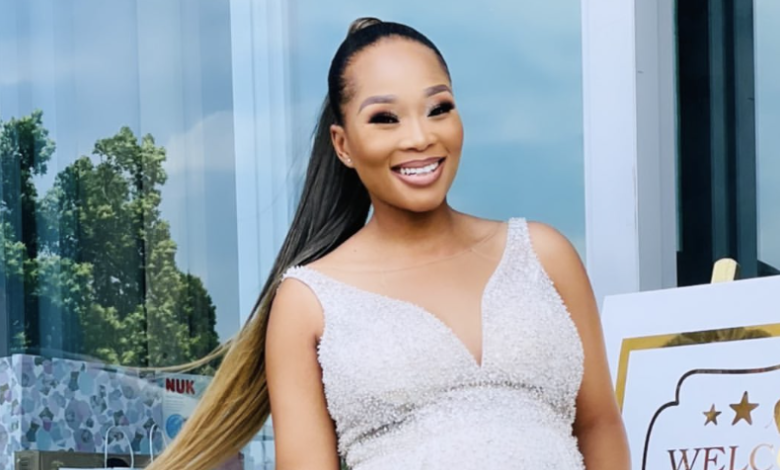 Watch! Inside Millicent Mashile's Glamorous Baby Shower. YouTuber and TV personality Millicent Mashile's bundle of joy is almost here and the festivities have just begun. The one half of the Cent Twinz duo has been sharing how the bundle of joy has brought so much happiness into their lives and they recently shared the joy with their loved ones.
Mashile recently had her baby shower where all her loved ones came in numbers to celebrate the new baby girl that will soon be arriving. Taking to Instagram, Mashile shared videos of baby shower organized by celebrity event planner Nono Events.
It seems like the Mashile's have already settled on a name for their baby girl before her arrival and they have named her Khanya. which means light. The ceremony was decorated with white balloons and gold table and chair settings.
Guests included Mashile's celebrity friends Keke Mphuthi , Mmatema and more. The event also had a live band performance which added to the wonderful experience of the baby shower. Of Course the lady of the moment Milly looked absolutely stunning in a white long dress with diamond inspired detail.
Millicent shared that the past couple of months leading up to her mother in law's passing have been very difficult but God has seen them through it all. Even though this is a hard time for the family, the Mashile's are keeping positive as they have a lot to look forward too.
In a previous post, Mashile revealed that baby Khanya is due on her husband's birthday which makes the day extra special because he will now be sharing a special day with his baby girl. Millicent also expressed how that this is a sign to her late mother in law that the baby is indeed a new beginning.
Congratulations!!