Celeb News
Pic! Tshepi Vundla Welcomes Her Baby Girl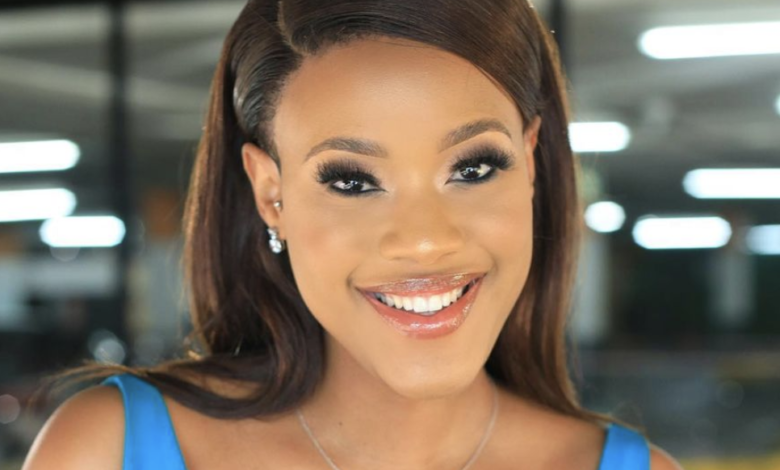 Pic! Tshepi Vundla Welcomes Her Baby Girl. Baby's are the most precious gift that anyone could ever receive, and our local celebs have been gifted a lot lately. Congratulations are in order for lifestyle and beauty influencer Tshepi Vundla who has just welcomed her little princess. Last year Vundla was one of the many celebs that revealed that they were expecting, and now the time has finally arrived.
Taking to Instagram, Vundla announced that her baby girl has arrived safely, and she couldn't be happier. Tshepi shared a photo with her bundle of joy who was born on January 14th in her arms, and the mother and daughter moment was literally tear jerking. Celebrity friends and followers flooded the post with congratulatory messages, wishing her family all the best with their new addition.
"Our healthy beautiful Princess is here" she wrote.
Tshepi has been sharing how excited she is to be having a second bundle of joy sharing how amazing it is to have a miracle growing inside of her. Like many other celeb moms, Tshepi hid her newborn's face from the public and we hope she will share her with us very soon but we can tell that she is the cutest thing in the world by that full head of luscious hair.
Vundla has yet to share what her daughter's name is but we can't wait to find out more about the little one as time goes by.
Vundla is without a doubt one of our favourite Insta moms because of her relationship with her son Siba. Tshepi regularly makes us laugh by posting hilarious videos of her conversations with Siba on Instagram which always manage to leave us smiling for days. Tshepi is also the best when it comes to planning birthday parties for Siba, so we know that her baby girl is also going to have the coolest birthday parties in all of Mzansi.
Congratulations Tshepi and the family!!