Celeb News
Pics! Inside Mvelo Makhanya's Birthday Celebration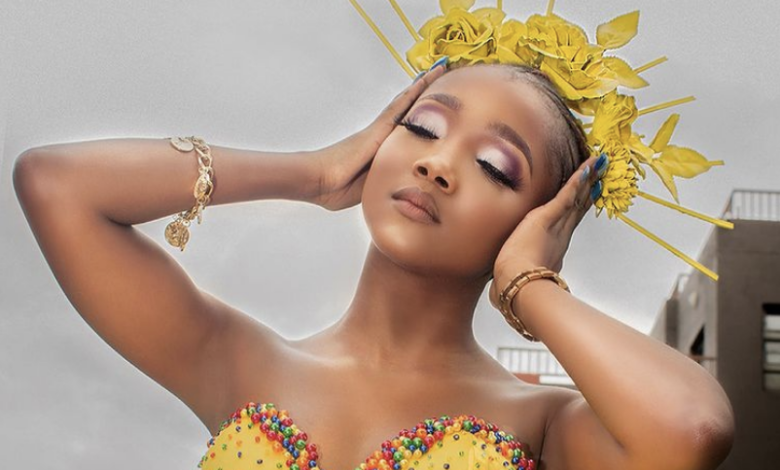 Pics! Inside Mvelo Makhanya's Birthday Celebration. Nomvelo Makhanya is a young South African actress popular for her role Lindiwe on etv's Scandal. The actress has proven to be a force to be reckoned with as the nation has watched her grow into the talented actress that she is in front of our eyes. Makhanya recently celebrated another trip around the sun and hosted an intimate gathering to celebrate with her loved ones.
Mvelo took to Instagram to share the photos from her black and yellow themed 25th birthday dinner celebration which she spent with her friends and family. The actress shared that the celebration was beyond special and she is grateful to the people in her life for always possessing positive energies that make her happy.
"My birthday dinner was one for the books… I am so grateful to each and every human being that was present. Words cannot adequately express my gratitude. There were so many good energies flowing around & it was so beautiful to see. My silver year is about be full of blessings" she wrote,
She also penned a heartfelt message to the people in her family claiming that she is a strong women because of the strong women in her family such as her mother, sisters and grandmother who have raised her. Everyone wore all black at the dinner while the lady of the night stunned in a gorgeous yellow tutu dress and a facebeat from the Gods.
"My biggest support structure! I am truly NOTHING without my family. These are the women in my family that carry me (onenkinga ang'fonele)… my birthday dinner was proof of that. Mom, Gran, sisi @guguphakathi & obviously the few that weren't present, ngiyazibongela. Angiyilutho ngaphandle kothando lwenu. Thank you for loving" she wrote.
Happy birthday Mvelo!!