Celeb News
Pic! Ayanda Thabethe Reveals Her Dream Wedding Destination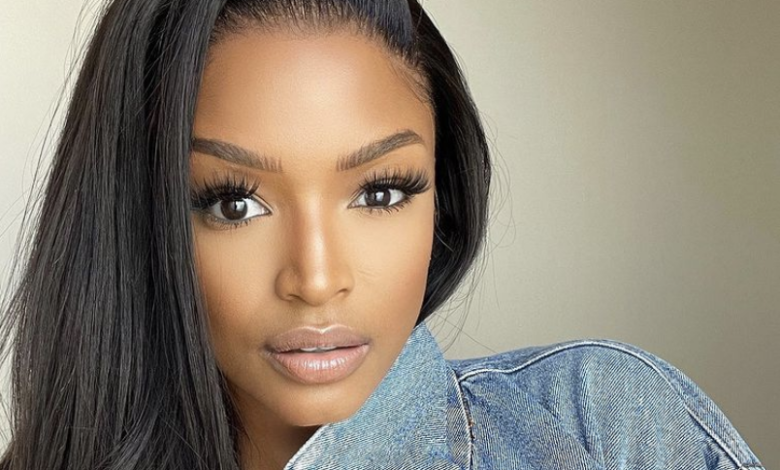 Pic! Ayanda Thabethe Reveals Her Dream Wedding Destination. Weddings are a very exciting not only for the bride and groom but also the people who are involved in the wedding. Celebrity weddings are undoubtedly the most favourite content we love seeing on our social media feeds especially when it comes to our fashionable celebs with out of this world taste and class.
TV personality Ayanda Thabethe has been down the lisle once before however, things didn't workout too well. She may be single for now but we are positive that the beauty hasn't ruled out marriage from her to do list, and we can't wait to the glorious day. Taking to twitter, Ayanda retweeted a majestic photo of a location in Italy where a wedding was taking place. The image of the bride walking down the long lisle was so captivating that Ayanda got chills down her spine and claimed that this would be the ideal venue for her big day.
"My ideal wedding would be in Lake Como Italy !!! That place is just something else" she wrote.
Ayanda has previously shared her anxiety of having to find the right partner to settle down with because she has a history of going for the wrong guy. Thabethe has shown signs that she may be looking lay her nest and wants to find the right partner to do it with. She joked about putting a ring on her won self which wouldn't be a first for fans to witness.
"The hardest decision I've ever had to make is choosing who to settle down with … got it wrong the first time – now I'm scared to make that decision again … SCARY!!!!!!!!!!! I might just settle down with myself looool" she wrote.