Celeb News
Pics! Inside Mpoomy Ledwaba And Brenden Praise's Traditional Wedding Ceremony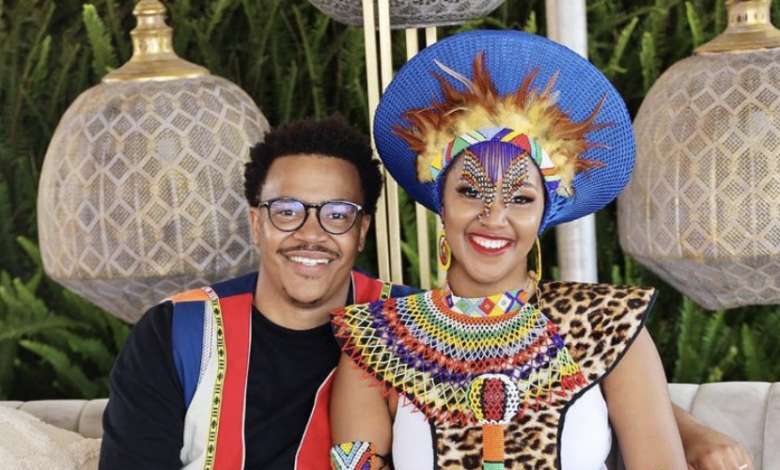 Pics! Inside Mpoomy Ledwaba And Brenden Praises Traditional Wedding Ceremony. Influencer and YouTuber Mpoomy Ledwaba had quite the weekend after she and her husband celebrated their union with a gorgeous traditional wedding with all their loved ones in attendance.
The couple recently celebrated their four year wedding anniversary with heartfelt messages dedicated to one another on social media, but a lot more festivities were in order to celebrate the their union.
Mpoomy shared the beautiful pictures of what went down on the day and she couldn't stop gushing about how perfect the event was and she didn't have to lift a finger, all thanks to her family and the wedding planner, Mabultla Innovative Wedding Events. She further continued to thank her husband for planning the most sentimental and fulfilling wedding ceremony and she is still in awe of how great it turned out.
"The wedding of my dreams❤️ all I did was take measurements and show up on the day.???❤️To my sister, @palesankuna I legit have no words for you, I love you…..and the wedding planner of my dreams, my personal angel @mabutlainno you two make an amazing team! @brenden_praise and i can't thank you enough for planning the most beautiful wedding ever, not just materially beautiful, but beautiful in love & peace" she wrote.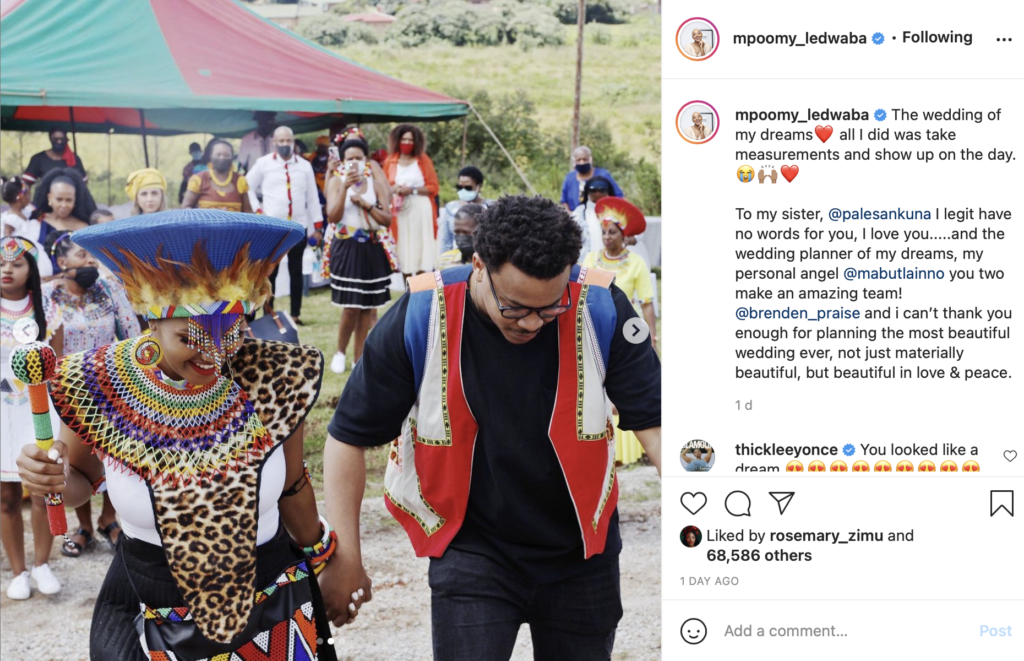 The beautiful bride also penned a heartfelt message to her support system, which is her besties. Mpoomy shared the loads of love she has for her squad and although they come from different upbringings, she has formed a sisterhood with her girls that is made up of all the important components within a friendship, that being love, vulnerability, adventure etc.
Ledwaba shared candid stories about her friends leading up to the big day, and it seems like they made many memories to remember which include sleepless nights, driving 30kms just to get some fast food and many other hilarious tales.
"Ahhh man!!! I love you all so much!!! We have all come together from our different worlds, slowly opening up, choosing vulnerability, and love!!! Love in our differences, adventures and similarities.❤️ lol the weekend started with someone convincing us not to sleep the night before my wedding, unfortunately we listened??, then there's our "Noah" choreography, listen Zulu queens on another level, I won't talk about the one who kept bayizing ?? someone had us driving 30kms just to get kfc? omunye ditched us for isifuba?? we got to experience the best of a Porsche ?? and apparently masonja taste like biltong??And so much more" she wrote.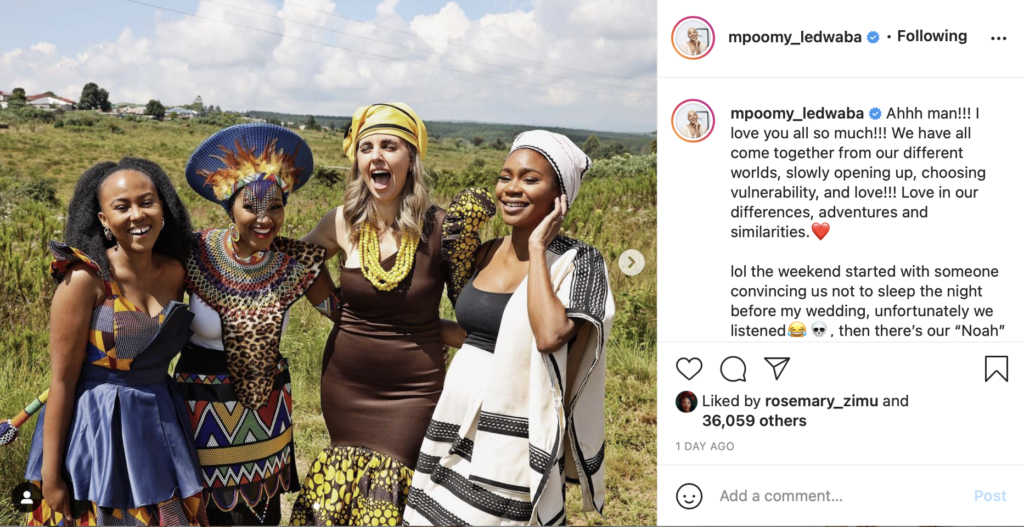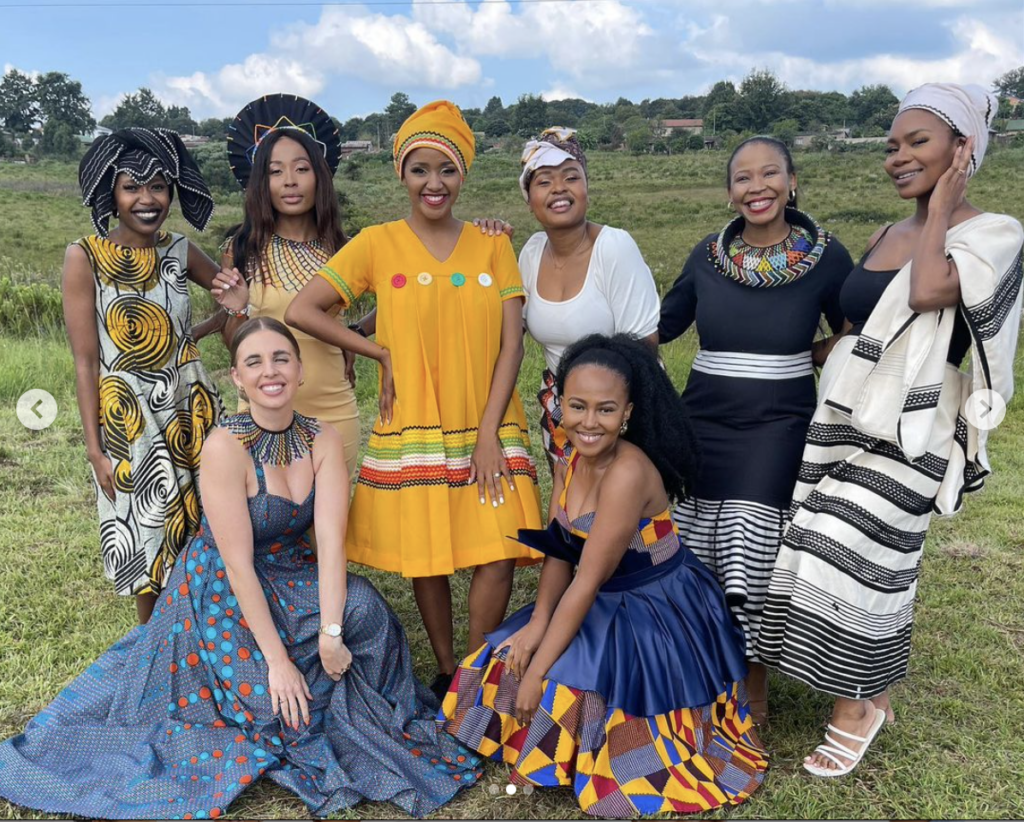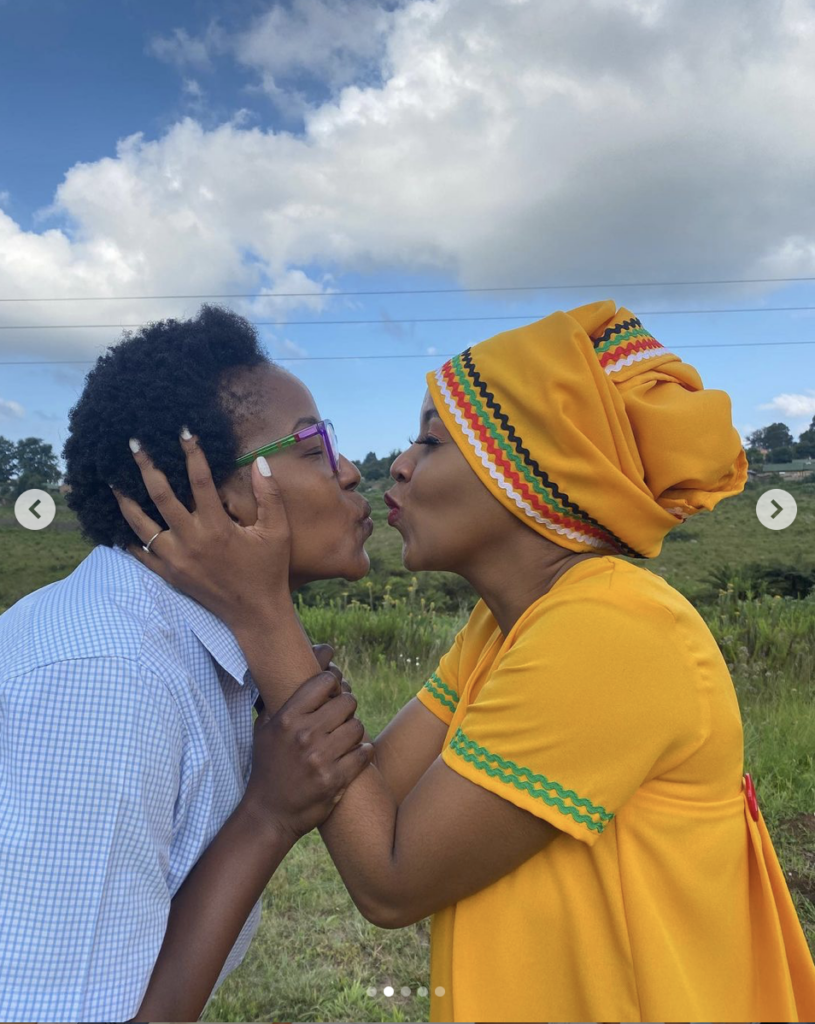 The decor for the wedding was ver beautiful and consisted of gorgeous table settings with a neutral colour pallet. The table had a white base and the many centre pieces going down the table with basket place mats and small vases of flowers.
Brenden also shared a glimpse of the beautiful ceremony, gushing over how beautiful Mpoomy was on the day and that he will forever keep choosing her as top priority in his life.
Congratulations to the lovely couple.