Celeb News
Pics! Inside Lamiez Holworthy And Khuli Chana's Namibia Vacation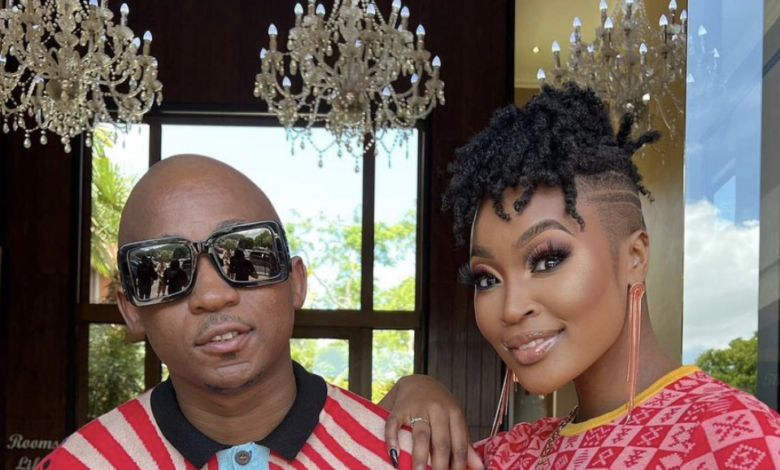 Pics! Inside Lamiez Holworthy And Khuli Chana's Namibia Vacation. If we had to make a list of celebrity couple goals that we absolutely love, Metro FM DJ Lamiez Holworthy, and her rapper hubby Khuli Chana have to be on it. The pair always look like they are always having fun whenever they are together and we love how much the pair are joined to the hip.
While most people are counting down the days till Januworry comes to an end, Lamiez and Khuli are living the soft life on vacation in Namibia. The DJ has since been spamming our feeds with sbwl content from her tropical baecation, and the couple didn't disappoint when it comes to the holiday drip. Taking to Instagram, the DJ has been gushing over being at a beautiful destination with her favourite person.
The pair have been enjoying some fun in the sun while sipping on cocktails and having fancy dinners. Lamiez also conquered her deepest fear which is going into deep waters. The DJ shared a photo of herself in the middle of the ocean while canoeing which was a first-time experience for her and it was a very big deal.
"When last did you have a first-time experience of something cool? Something out of your comfort zone? Ps. I am terrified of deep waters so this is a pretty big deal for me" she wrote.
It turns out that she didn't really canoe, she just sat in the little boat and took fire Instagram photos but we say getting in the water was half the battle.
"Conquered my fear of deep waters today…Or at least that's what I thought I'd do and honestly? Nope! Still terrified" she wrote.
The pair also recently took a special trip to Mpumalanga to visit the iconic Mama Esther Mahlangu in her village. Lamiez Holworthy took to Instagram and shared photos of her and her hubby during their unique experience with South African cultural legend, Dr. Esther Mahlangu for the first time. The DJ gushed over how happy she is to cross this off her bucket list.