Celeb News
Watch! Lamiez Holworthy Blesses Herself With A New Mercedes Benz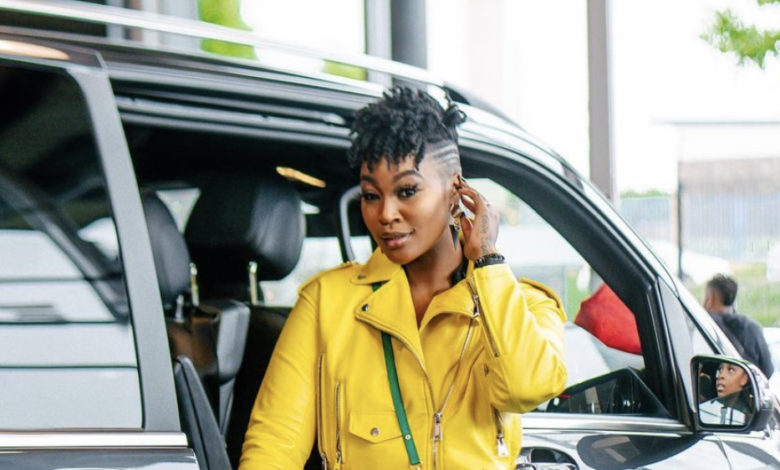 Watch! Lamiez Holworthy Blesses Herself With A New Mercedes Benz. Our Instagram feeds have been filled with some inspirational content from weddings, to babies and new milestones. We have seen celebs like Ntando Duma blessing themselves with new cars for all the hard work and we are congratulating yet another favourite who just copped herself a new whip.
TV personality and club DJ Lamiez Holworthy just warmed our hearts after celebrating her brand new baby with her loved ones. Taking to social media, Lamiez shared videos and photos of herself and her family picking up her brand new Mercedes Benz from the shop.
The Metro FM DJ has bought herself a luxury grey Mercedes Benz V-Class that she has indeed worked very hard for. She explained the the awesome feeling of how it rained when she drove into to the dealership and when she left, saying this was a sign from her late father of how proud he is of her. The DJ's father passed in 2019 from an undisclosed illness.
"It legit rained as soon as I drove into the dealership. Stopped then rained again as soon as I was driving out. I know that was my dad. I just know it." she wrote.
Of course Lamiez brought out the whole family out to welcome the new car and her husband Khuli was there to document the memorable moment. Holworthy's family members who were also excited, jumped in the car and they took it for a spin. This was a big reminder for Lamiez of all that her parents did for her when she first started out. The DJ shared that her parents made a lot of sacrifices for her career including dropping her off at gigs in a security van.
The proud DJ couldn't help but shed a tear between her set at the realization that she is indeed living her dream. Lamiez shared her story with the hopes of it inspiring women on social media and reminding them that their dreams are valid. Fans and followers flooded the post with well wishes and applauded her for all the hard work.
Congratulations Lamiez!!