Celeb News
DJ Zinhle On Why She Wasn't At Lerato Kganyago's Wedding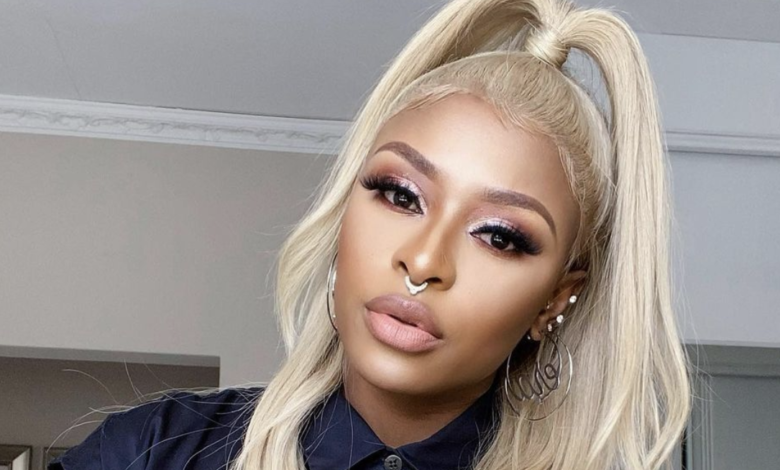 DJ Zinhle On Why She Wasn't At Lerato Kganyago's Wedding. Celebrity friendships can be very tricky because one moment they are bff's and the next they are waging war against each other. This seems to have been the case with DJ Zinhle and Lerato Kganyago who were besties once upon a time. The duo used to have a tight relationship a few years ago but it fizzled in the air very quickly with an explanation.
Zinhle is still close friends with the likes of Pearl Thusi, Moozlie, Thabsie and the gang but her friendship with the Metro FM DJ didn't stand the test of time and the mother of two may finally be addressing it. In an interview with talk show host Toke Makinwa who hosts DSTV Honey show Talk With Toke Makinwa, the Indlovu hitmaker sat in the host seat to spill some never heard before tea and we were definitely blown away by some of the revelations.
Makwina aksed Zinhle questions involving her personal life, career, love life and the works but her social life caught our attention by far. Toke asked Zinhle about her failed friendship with former acquaintance Lerato Kganyago who doesn't seem all that present anymore. The host asked Zinhle why she wasn't at Kganyago's wedding when she tied the knot with her controversial hubby and it turns out she wasn't invited.
Zinhle responded saying she had no idea that Kganyago was tying the knot at the time and she also didn't receive an invite to the exclusive private wedding.
"One I didn't know she was getting married and two she didn't invite me" she said.
Back in 2019, Lerato Kganyago was accused of forcing her her friendship with Dj Zinhle, and critics labelled the friendship as one sided. LKG then clapped back at tweeps, revealing that her friendship with Zinhle spans over a decade as they have both been working in the same field. Shortly after her clap back, Lerato started distancing herself from Zinhle and social media users were left wondering why.
In March of 2020, Lerato tied the knot to businessman Thami Ndlala in a traditional wedding with sixty of her closest friends and family. Some of her famous friends in attendance were her Metro FM co-hosts, Somizi, Dineo, DJ Naked and JJ Siesing and more however, DJ Zinhle, Pearl Thusi and Moozlie seemed to have missed the celebration and now we know why.
Those who were lucky enough to score an invite to Lerato's wedding on March 04th 2020 took to social media and shared videos and photos of the special day.
Watch the clip below