Celeb News
Pics! Inside Connie Ferguson's 51st Birthday Dinner Celebration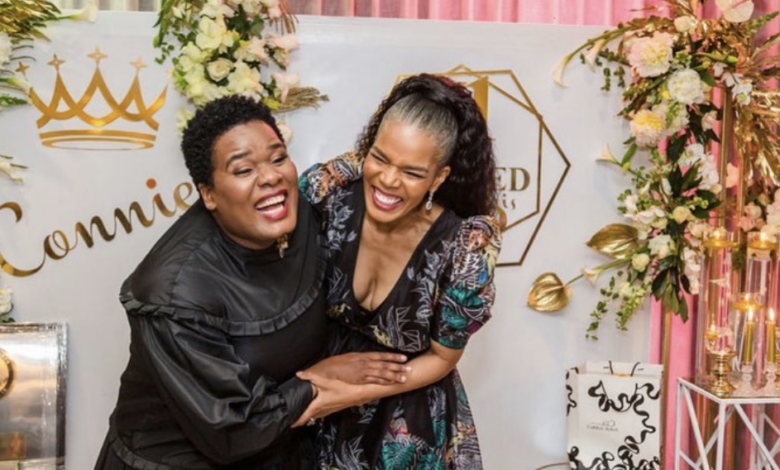 Pics! Inside Connie Ferguson's 51st Birthday Dinner Celebration. This past weekend was a special one for the Ferguson's as they celebrated the life of the amazing Connie Ferguson. If you think the sweet messages she was showered with on social media were all she received, then you are hugely mistaken. Connie celebrated turning 51 years of age in an elegant dinner with her loved ones.
The celebration was hosted in the Ferguson's beautiful home and organized by popular events company, Nono Events. The colours of the decor were pink and gold and the theme was "51 never looked this good", and we most definitely agree. Connie looked incredible in a black floral dress where she was surrounded by all the people that she loves.
The venue was decorated with two white long tables with an elegant dinner plate setting. White roses and candles were used as centre pieces for the tables and gorgeous photo station with a pink and white backdrop was set up for all the attendees to take long and lasting memories of the special day. Connie also had a beautifully designed birthday cake which complemented the decor and had a fabulous shoe design on the top tier of the cake.
Not so long ago, the Ferguson's celebrated the 19th birthday of their youngest daughter Alicia, who had a joint party with a relative who happens to be born on the same day as her.
Checkout the photos below