Celeb News
Pic! Pearl Modiadie Gives Her Baby Daddy A Sweet Shout Out In Celebration Of His Birthday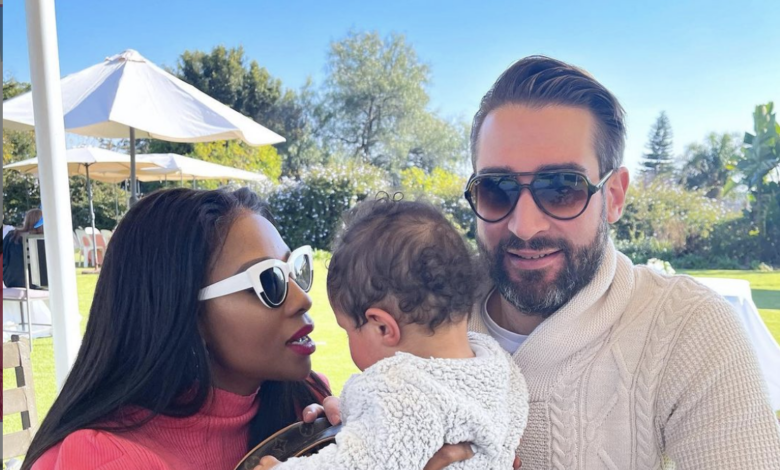 Pic! Pearl Modiadie Gives Her Baby Daddy A Sweet Shout Out In Celebration Of His Birthday. TV personality and radio host Pearl Modiadie is very private when it comes to personal life, especially the people that she loves. Modiadie gave birth last year to her son Olivier Lewatle and kept her baby daddy Nathaniel Oppenheimer a secret until she felt it was time to reveal him.
The relationship of Pearl and her baby daddy may not have worked out after she recently took to social media in a status, sharing that being alone is so much better than being unhappy. She continued to share that although she wasn't able to achieve her dream of a family, she is happy that her son was the end result.
"I wasn't able to achieve my dream of having the family I've always longed for. But out of it came my beautiful son and for that, I'm eternally grateful" Pearl added.
The pair have clearly mastered the art of Coparenting and enjoy family time together regularly. Taking to social media, Pearl shared a recent bonding session they had together to celebrate Nathaniel's birthday. The Zaziwa actress captioned the cute family photo with a toast to more birthday's ahead and the greatest parenting journey as they raise their adorable baby boy.
"Out celebrating a special day today! Happy Birthday baby daddy 🥂✨Here's to many more special moments and the greatest parenting journey for us as we raise the most amazing boy in the world" she wrote.
Pearls followers flooded the post with compliments of how cute the trio looks together and also wished Nathaniel all the best for all his birthday's ahead.