Celeb News
Pic! Shona Ferguson Pens A Heartfelt Message To Connie In Celebration Of Her Birthday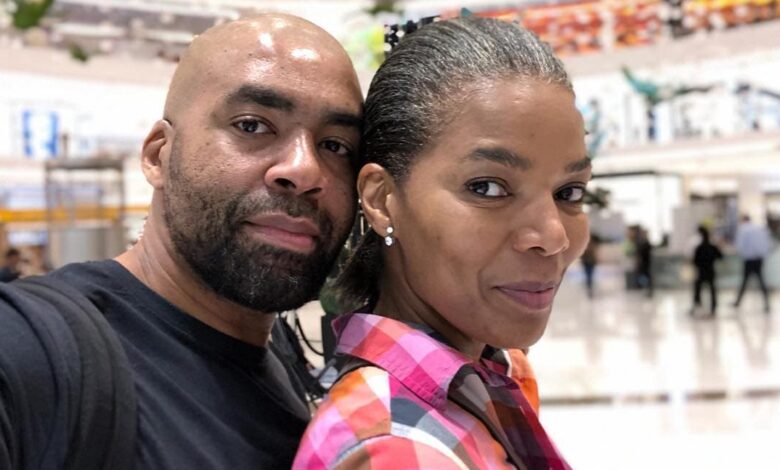 Pic! Shona Ferguson Pens A Heartfelt Message To Connie In Celebration Of Her Birthday. The Ferguson's are the epitome of power couple as they have shown support to one another throughout the years and have never missed an opportunity to celebrate one another's milestones. Today marks a very special life milestone for veteran actress Connie Ferguson.
The former Generations actress is turning 51 years old today and her husband is starting the day off with a sweet birthday shout out on Instagram. Uncle Sho being the articulate wordsmith that he is shared how word fail to describe how much his loves runs deep for his beautiful bride. Shona toasted to more success with his wife and wished her many more birthdays to come.
"It's my honeys birthday ❤️ No words can describe how much I love you pie, so I am going to keep it short. You are the air I breath. I LOVE YOU angel. HAPPY BIRTHDAY melaiti. Let's keep building & growing. Cheers to LIFE" Shona wrote.
Connie's first born daughter also took to social media to wish her mother a happy birthday, sharing how hilarious her mother is and thanked her for being an amazing mother to her and her sister Ali, an awesome wife to her husband and cool grandmother to little Ronewa.
"Happy birthday to the kindest, strongest and FUNNIEST woman on planet Earth. Believe it or not guys, my mom is hilarious. Thank you for being the best mother, wife, sister and grandmother we could've asked for. May today be filled with nothing but love, happiness and WARMTH – because wow, you had to be born in winter" .
Happy birthday Connie, 51 has never looked so fabulous!!