Celeb News
Pic! Trevor Noah Gushes Over Viral Photo Of Him Fist Bumping Beyonce And JayZ At A Basketball Game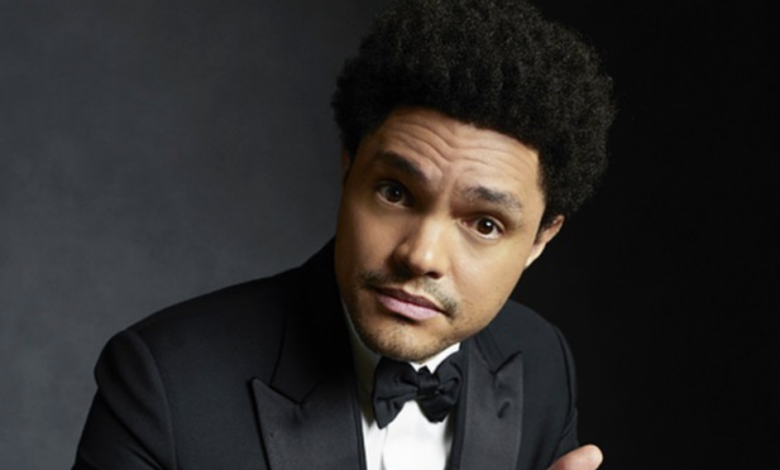 Pic! Trevor Noah Gushes Over Viral Photo Of Him Fist Bumping Beyonce And JayZ At A Basketball Game. Meeting legendary singer and actress Beyonce has to be the most common wish on all of our bucket list's. Meeting Bey and her iconic rapper husband JayZ has to be even higher on that list and we are proud to say that at least one of our very own can cross that off their list.
Basketball games are were most elite Hollywood stars go to hangout and it a very big part of African American culture. We've seen stars such as Rihanna, Drake, Kanye West and many more regularly attend games where they have front row seats in all the action.
South African comedian gem Trevor Noah has clearly made it onto the elite Hollywood crowd as he recently had social media gasping for air after a viral picture of him at a basket ball game started doing the rounds. In the photo, Trevor is in the middle of a casual fist bump with Beyonce right after the same thing happened with Jay.
As expected, Trevor couldn't contain his excitement and gushed over the spectacular moment, claiming that words still fail to explain the feeling of photo. Noah shares that in the moment he tried to act as cool as he could be however, later his fan boy tendencies caught up to him upon realizing how monumental the brief moment was.
He further shared how much of a privilege it is for him to be living such an awesome life filled with many magical moments, he hopes that his humbles beginnings will continue to remind him how far along he has come.
"I've thought of every possible caption for this picture but really what can I write? You're at the @brooklynnets game, the King of Brooklyn walks in with his wife @beyonce and then they both fist bump you. You try to act cool but then later you see a picture of the moment and you realise that this life is insane!!! What a privilege and magical moment to experience in life. And even though magic happens to me every day, I hope the little South African boy inside of me never stops reminding me that I'm living a dream" he wrote.
Since his Hollywood take over, we have seen Trevor solidify his name in the entertainment scene and has made major moves which include being named one of New Yorks most powerful people by the Hollywood Reporter, an Emmy award win, hosting the 63rd Grammy Awards ceremony and the list goes on.
Big up's to the son of Patricia, as you continue to make your home country proud.