Celeb News
Namibian Broadcaster Jessica Breaks Silence On Viral Video Of Her Awkward Exchange With Her Co-Host #JessicaWeAreLive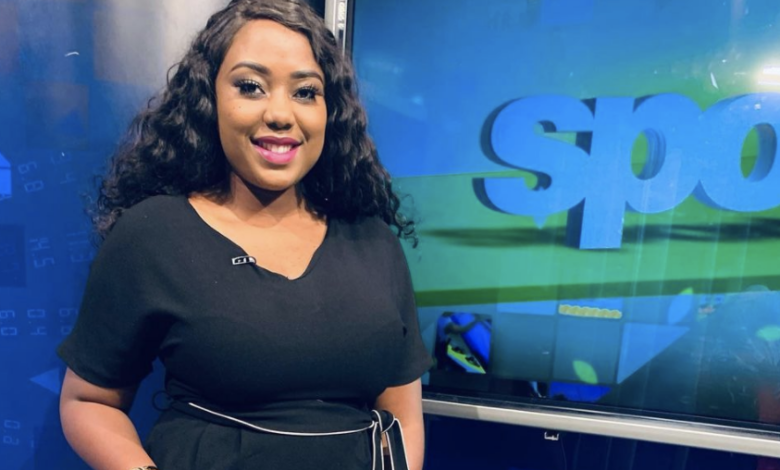 Namibian Broadcaster Jessica Breaks Silence On Viral Video Of Her Awkward Exchange With Her Co-Host #JessicaWeAreLive. Mzansi has been in stitches ever since a video of two Namibian news anchors went viral after a rather awkward encounter on live television. In the video NBC Namibia News presenter Elmarie Kapunda is heard speaking about an upcoming boxing match, before handing things over to sports new anchor Jessicah Menoo Kaimu.
An unimpressed Jessica corrects her co-host, claiming that the way Kapunda linked her into the segment is not how things should be done and proceeded to tell her the preferred way to begin the sports segment. Things became awkward after Jessica was told by her co-host that they are broadcasting live on TV, and there was a bit of a silent moment at the realization of what had just happened.
"No. We are not going to do that. You're just going to greet me and say 'take it away'."
Social media has since been buzzing about the video which has now risen to the top of the trends. Other local news broadcasters have jumped in on the action by reenacting the hilarious video on live TV. Kaimu has since broken her silence about the video on twitter claiming that there is no beef between her and her co-host, she was simply correcting her unaware that the camera's were rolling.
"There's no any beef between us, my colleague forgot the script and I was just trying to correct her but I forgot we were live" she wrote.
Kaimu simply laughed the mishap off and reminded the viewers that they will be live again today, same time and same place.