Celeb News
Pearl Thusi Mourns The Loss Of a Loved One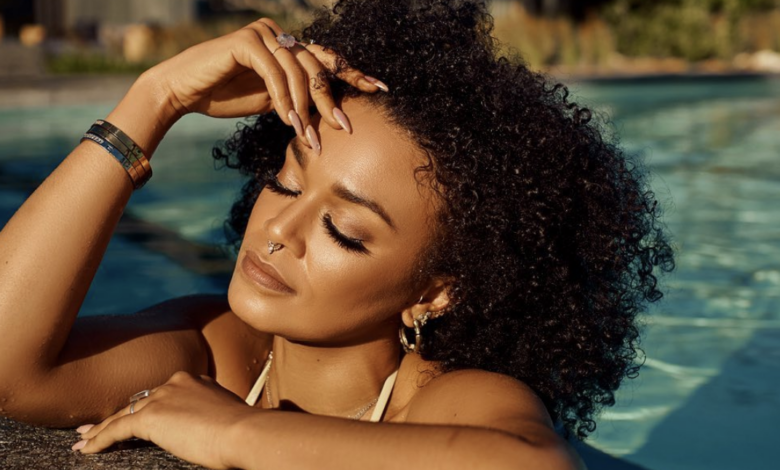 Pearl Thusi Mourns The Loss Of a Loved One. It's been a rough week for actress and TV presenter Pearl Thusi after revealing the loss of a loved one. Pearl took to Instagram to share her grief and although she didn't disclose the relation between her and the deceased, we can tell that his death really hit her hard.
Pearl shared an array of photo's of Phumlani, who seemed to be a very active spirit. Thusi shared that she was still in disbelief upon writing the message and continued to commend the late Phumlani for being an amazing father, brother, husband and friend to his loved ones. The actress added how his death has left a huge void in the lives of those left behind especially his four children.
"My family had one of the toughest weeks … laying you to rest was so tough Phumlani. I can't believe I'm typing this.
We still can't believe you're gone. It's unbelievable. An incredible father, brother, husband and friend. Spending time with your 4 beautiful children during this time was heartbreaking because the gap you've left in their hearts is huge" she wrote.
In the lengthy tribute the former Isidingo actress shared how Phumlani was always there for his family and she is most certain that the same will apply with his spirit. She thanked him for all the memories, hoping his spirit reasts in eternal peace.
"You were an ever present loving father, something I know you will be even in spirit and as your sisters and cousins – we hope to try and be there as their pillars through their lives to honor you. Thank you for all the laughter, kindness, advice and support in all of our good and bad times. You'll always be loved and remembered. Ulale ngokuthula Bhuti wethu. Asisoze sikukhohlwe" she wrote.