Celeb News
Pics! Inside Bohang Moeko And Wife Shantal's Cape Town Baecation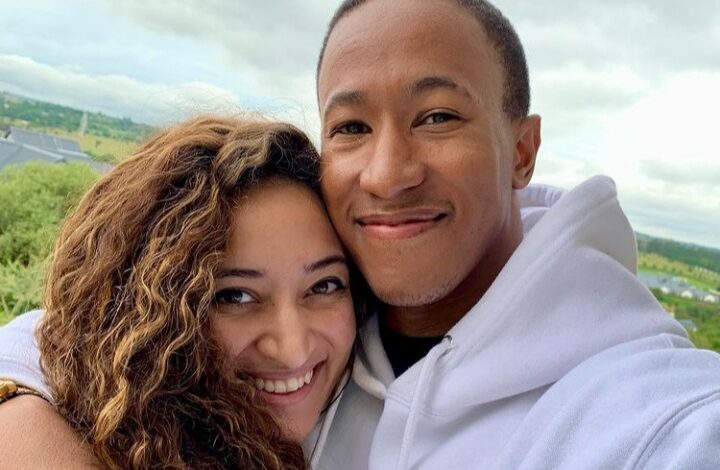 Pics! Inside Bohang Moeko And Wife Shantal's Cape Town Baecation. Isono actor Bohang Moeko and his gorgeous wife Shantal are enjoying the honeymoon phase of their marriage and are living their best lives. The two are still on holiday mode and are enjoying some time away in the mother city at one of Cape Town's most scenic resorts and we just love that for them.
Taking to Instagram, the Bohang has been spamming our feeds with all of his vacation content, showing off how he and his wife have been having fun poolside under the sun. The Moeko's have been enjoying some down time by the beach and have been soaking up the sun since their arrival. Shantal has also been showing off her summer body which she has been keeping up for as long as we've known her.
The pair have also been planning out their goals for 2022 and they have both taken time to reflect and be grateful for all they have whilst on the vacation trip which we think is quite inspirational if you ask us. Both Shantal and Bohang who are big believers of faith and God, thanked the almighty for keeping their cups full and are eager to take on the year and all that is ahead of it.
"Starting my year completely differently this year.❤️ Filling my cup by focusing on Faith and Family. Giving the first few days of this year to God and having Crazy Faith that He'll bless it. I realised that though balance doesn't exist, biblical success principles do. And I trust that God's got me!" she wrote.
The two have achieved a lot of milestones in the last year after buying their first home together and officially tying the knot in a beautiful ceremony. The year 2022 is already underway and it looks like the Moeko's already have their eye on the prize which makes us eager to see what milestones the two will be celebrating this year together.
Checkout the pictures below!!